Sangamon County Board appoints new member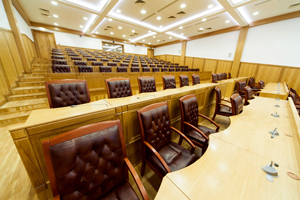 Courtesy of Shutterstock
The Sangamon, Illinois County Board appointed Lori Williams as a new member during its meeting that took place last week.
Williams will represent District 8. She currently serves with Southern Illinois University's School of Medicine, and has served in several areas within government, specializing in areas relating to health and rural development. Williams was sworn in after the board unanimously approved the appointment.
Abe Forsyth was appointed to serve on the Health Board of Managers. This appointment was also approved on a unanimous basis.
The board also considered 13 resolutions that included the denial of a rezoning request and a use variance in relation to the Central Illinois Sign Co. property at 3040 Linden Ave. in Springfield, and the denial of a similar request made by Rose and George Ruzic relating to property at 816 Forrest Ave.
Rezoning and use variances were granted to 1800 Camp Lincoln Road LLC and to Matthew Hankins and Michael Campbell relating to property on Sagle Road.
During this meeting, minutes from the board's previous meeting on Feb. 9 were approved.
More News