Springfield announces road work on Jefferson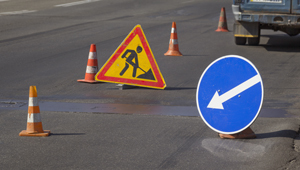 Courtesy of Shutterstock
The City of Springfield, Illinois Office of Public Works announced that there will be traffic limitations beginning today on Jefferson Street.
Travel going east on Jefferson Street between Bruns Lane and Churchill Drive will be reduced to one lane in order to install new cable and to allow for maintenance work in the area. This project is expected to be completed over a two-day period if the weather allows work to completed as scheduled. The new cable will be installed along the southern portion of Jefferson Street.
The department also notes that motorists using the street may be stopped by flaggers. Motorists and pedestrians are reminded to use caution and to be mindful of trucks and work vehicles leaving or entering the work site, and when travelling near the work area. Other routes are recommended when possible.
The Office of Public Works of Springfield may be reached at 217-789-2255 during normal business hours, between 8 a.m. and 4:30 p.m. or via email at public.works@springfield.il.us for those that have questions relating to this project and associated closure. The Public Works Department is tasked with the maintenance of streets and sewers in the city.
More News