Collective Bargaining Committee to continue contract negotaions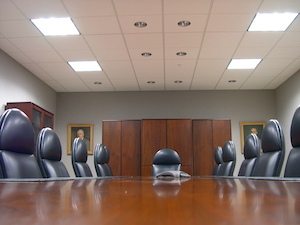 The Sangamon, Illinois Collective Bargaining Committee is scheduled to meet on April 4 regarding contract negotiations.
Due to the sensitive nature of negotiations, the meeting may be held in a closed executive session. State law states that meetings may be private if the subject matter involves an item or items that are private, which can include matters relating to employment.
The Collective Bargaining Committee is tasked with performing negotiations in relation to union contracts for the county.
Attorneys who will be present during this meeting include Justin Reichert and Bruce Stratton of Stratton, Moran, Sronce Reichert & Nardulli law firm and Raylene DeWitte Grischow of Hinshaw & Culbertson LLP.
Meeting minutes from the committee's previous session on March 7 are also set to be reviewed and voted for approval.
This meeting is scheduled to take place at 5 p.m. This committee regularly meets on the day before a full County Board meeting. An earlier Sangamon Sun article listed this meeting date as April 11, but it has since changed to be in line with the County Board meeting set to take place on April 5. This committee consists of four members: Tom Madonia, Jr.; Clyde Bunch; Vice Chairman Tom Fraase and Chairman Todd Smith.
Springfield-Sangamon County office is located at 200 S. 9th St., Springfield.
More News