Prairie Skies Public Library District Board of Trustees adopts annual appropriation ordinance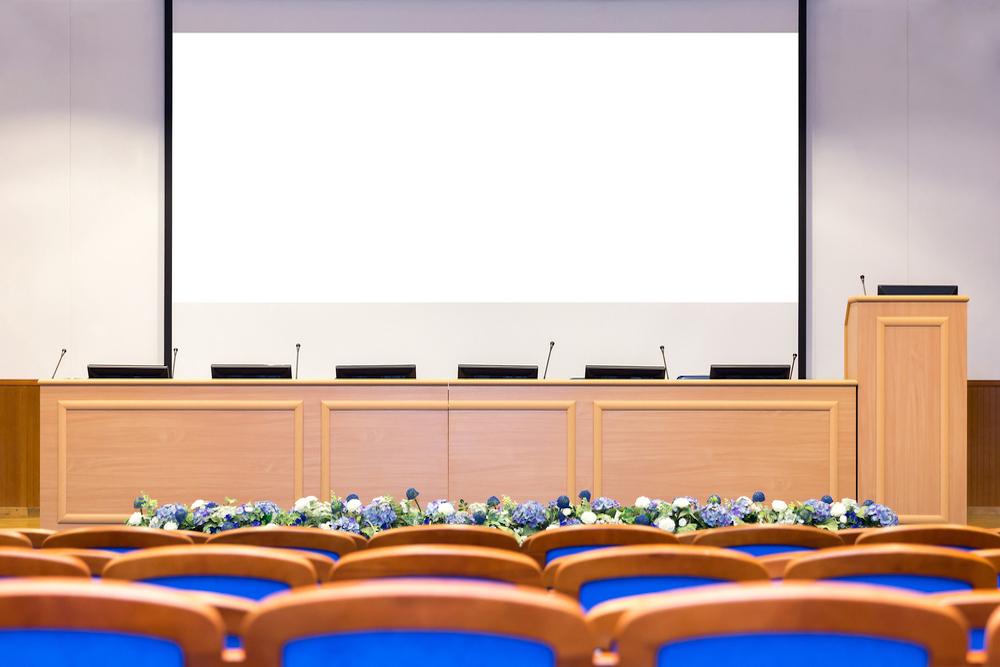 Prairie Skies Public Library District Board of Trustees met Tuesday, Sept. 13.
Here are the minutes as provided by Prairie Skies Public Library:
Minutes from the Regular Meeting Prairie Skies Public Library District Pleasant Plains Location September 13, 2016
The public hearing on the Annual Appropriate Ordinance for FY2017 was opened at 6:00pm and visitors were given time to comment. No visitors were present.
The public hearing was closed at 6:05 pm and the regular board meeting was called to order at 6:05pm by Mark Cochran.
Attendance: Trustees Present: Mark Cochran, Wendell Walch, Anna Stone, Lana Pfaffe, Angela Larakers, Sandra Jurgens, and Diane Hatcher.
Trustees Absent: None
Staff Present: Kathleen Roegge, Director; Kelly Greene, Board Clerk
Visitors: None
Regular Agenda Items: The agenda was approved as presented on a motion by Pfaffe, seconded by Jurgens.
Approve Previous Minutes: Minutes from the regular meeting held August 9, 2016 were presented and approved as presented by Anna Stone and seconded by Wendell Walch.
Financial Report: Prepared and presented by Kelly Greene for August 2016. The audit is still underway by Pehlman and Dold with no questions so far to address. A discussion was held regarding the Beardstown Savings money market account that was approved to be open. In order to open the account all library officers would need to travel to Beardstown to provide identification and signatures. Following discussion, it was decided to open another 30 month Flex CD with West Central Bank at.95%, on a motion by Pfaffe, seconded by Walch.
Submit Bills: Bills submitted for tonight were submitted totaling $13,421.29. Motion to pay bills by Stone, with a second by Jurgens. Ayes: Cochran, Walch, Stone, Pfaffe, Larakers, Jurgens, Hatcher Nay: 0 Absent:
Administrators Report: Roegge presented the report of Library Statistics for the prior month.
Roegge provided her report of activities at the branches, upcoming events, and staff attendance at workshops in her absence.
• Roegge updated the Board on her continued efforts to update and weed the collections in each location.
• The IPLAR report was completed and submitted.
• An updated on programming was given, including the program "1000 Books before Kindergarten" which promotes reading to children at a young age.
• Other programs include Girl Scout programs, canning workshops, Moby Dick discussion group and an Ashland Book Club.
• Plans are being made to advertise and promote Library Card Sign-Up month.
• An update on the building maintenance issues and the painting project in Ashland was given. Three-quarters of the painting has been completed in Ashland.
Committee Reports: None
Old Business
• The discussion of digitizing yearbooks was held again and the process of sending yearbooks on hand to a Department of Corrections facility for free digitization. Yearbooks on hand are from 1939-2009 for Ashland and 1924-2015 for Pleasant Plains. The project was tabled at this time.
• Another project that was discussed was digitizing the microfilm that we have on hand for local newspapers as we do not currently have an operating microfild reader or printer. We currently have on hand 1901-2013 of the Plains Press and 1885-2007 of the Ashland Sentinel. The project was tabled at this time until more specific costs can be gathered and the issue of copyrights can be addressed.
• We discussed the Internet Usage policy and how it relates to school students using the library computers without parent supervision and filtering on computers. Our policy currently states that we do filter internet content when in fact we do not have the systems in place to address filtering. It was discussed that the Policy needs to be updated to state that "the library does not filter any content or materials available at the library". This change was discussed and approved on a motion by Walch, seconded by Stone. The motion carried with a "no" vote from Larakers.
• We also discussed the Internet Usage permission form to be used by students and their parents between 5th grade and 17 years of age. This form will be used following the update to the Internet Usage Policy to allow usage of the library computers by students in this age category.
New Business:
• The Annual Appropriation and Budget Ordinance for FY 2017 was approved as amended on a motion by Hatcher, seconded by Jurgens. The only change was to switch the budget line items for website/software and online subscription services. Motion carried.
• Director Roegge asked the Board's permission to recycle old, unused electronic equipment. She will research companies in the area that take this type of equipment.
Executive Session The board did not have a closed session at this meeting.
Committees to Meet: None
The next meeting will be held October 11, 2016 at 6:00pm, in Ashland, IL.
The meeting was adjourned.
Respectfully submitted,
Kelly S. Greene Board Clerk
Want to get notified whenever we write about
Prairie Skies Public Library District
?
Next time we write about Prairie Skies Public Library District, we'll email you a link to the story. You may edit your settings or unsubscribe at any time.
Sign-up for Alerts
Organizations in this Story
Prairie Skies Public Library District
More News