Springfield-Sangamon County planning commission considers fund release requests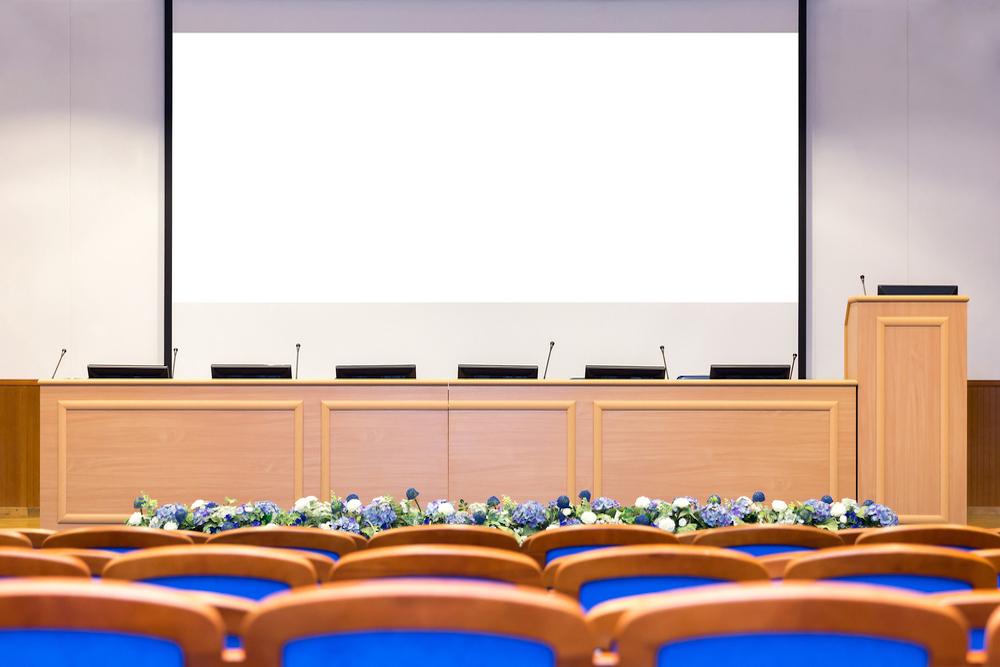 The Springfield-Sangamon County Regional Planning Commission met Dec. 21 to consider fund release requests.
Here are the meeting's minutes, as provided by the commission:
Springfield-Sangamon County Regional Planning Commission is located at 200 South 9th St., Springfield.
SSCRPC/12-21-2016/pg. 1
MINUTES OF MEETING Springfield-Sangamon County Regional Planning Commission December 21, 2016
1. CALL TO ORDER.
Chairman Eric Hansen called the meeting to order at 9:31 AM.
2. ROLL CALL.
Joe Zeibert called the roll.
3. MINUTES OF MEETING.
Chairman Hansen asked if there were any additions or corrections to the minutes of the November 16, 2016 Regional Planning Commission meeting. There were none. The minutes were accepted as mailed.
4. MINUTES OF THE EXECUTIVE POLICY BOARD.
There was no meeting of the Executive Policy Board.
5. REPORT OF OFFICERS.
Chairman Hansen wished everyone a happy holiday season.
6. REPORT OF THE EXECUTIVE DIRECTOR
A.
Springfield Comprehensive Plan - Norm Sims Stated that the open house regarding the Springfield Comprehensive Plan held on December 14 was well attended. He thanked the State Journal-Register editor and staff for their assistance and allowing the use of the community room for the open house.
Commissioner Joe McMenamin stated that he was unable to attend the open house and asked if there was any information available from the open house that could be provided to him. Sims said he would send him copies of the slide show presentation regarding the status of the plan update and the summary charts prepared from data received from the original survey.
Comprehensive Regional Planning Funding-Sims reported that the SSCRPC has received the signed agreement from IDOT regarding $24,000 Comprehensive Regional Planning Funds (Rural). The funding will be used to assist two small rural communities in designing and implementing projects to identify corridors (entryways / streetscape) related to the Sangamon Strategic Plan. That information may then be used by the small communities to apply for transportation related grant funding to implement those projects.
Sims noted that the SSCRPC is awaiting a signed agreement from IDOT related to $101,000 in Comprehensive Regional Planning Funds (Urban). That funding will be used to advance work from the Land Evaluation & Assessment Model by adding two additional components to the model.
Compliments Regarding Regional Economy Report-Sims Stated that it is always nice to find that the SSCRPC's work is being recognized by others. In developing our study of the regional economy last year, one of our sources was the Regional Economic Analysis Project (REAP) whose LSGL analysis helps identify areas of the economy where jurisdictions and regions may be Leading, Slowing, Gaining or Lagging. The SSCRPC was so fond of this approach that it was recommended in our report that it be used to keep track of our local economic performance. The SSCRPC recently received a note from Dr. Gary Smith, who directs the Pacific Northwest REAP in Washington state. Dr. Smith wrote, "While tracing a search on LSGL Analysis, I happened upon a reference to your 2015 report: Planning for Growth: Reviewing Economic Trends in the Springfield-Sangamon County Area. My compliments. By far and away your report is the most adroit, rigorous, comprehensive and in depth, applied research adaptation of the resources available on our website that I've come across. I'm especially pleased that your report emanated from Within the regional planning community. Regional and county planners were a primary target audience when I conceived of this project two decades ago."
D. Upcoming Administrative Activities - Sims noted that staff will meet with Maximus in early January to update the SSCRPC's Indirect Cost Rate which will be needed to apply for future Federal/State funding as required by GATA.
Sims reported that the SSCRPCs annual independent audit is also scheduled to begin in early January.
E. Upcoming Presentation - Sims stated that a presentation will be given at the January 2017 Regional Planning Commission meeting regarding how population trends will affect property tax revenue. Commissioner McMenamin asked if information could be collected regarding taxes collected from and/or exempt status of area hospitals. Sims said this issue would be explored.
At the conclusion of his report, Sims then wished everyone a safe and happy holiday season.
7. CORRESPONDENCE
Sims summarized correspondence received from the City of Springfield requesting release of funds from the U.S. Department of Housing and Urban Development. (See attached). Sims noted that the request was not in conflict with any local plans.
8. PUBLIC HEARING.
There was no one who wished to address the Commission.
9. COMMITTEE REPORTS.
Land Subdivision Committee - There were no projects to be reviewed by and acted upon by the Planning Commission this month.
For informational purposes, Joe Zeibert summarized the projects reviewed by the Land Subdivision Committee (LSC) at their December 8, 2016 meeting:
Toronto Terrace - Preliminary Plan Reaffirmation
Zeibert stated that this is a 41 acre development consisting of 19 lots located off of North Cotton Hill Road & Toronto Road. He noted the preliminary plan was approved approximately three years ago and they are seeking reaffirmation. This plan will come before the Regional Planning Commission for action once drainage issues are addressed. The southern portion is zoned S-2 and the northern portion is zoned R-3a. Commissioner McMenamin asked if it was located in the unincorporated area. Zeibert said it is located in the city. The Land Subdivision Committee (LSC) recommended approval of the plan with minor revisions.
Dirksen Marketplace - Lot 1 - Partial Plat of Vacation
Zeibert noted that this is the Menard's lot and Menard's wishes to add another outdoor storage facility. There is a water main in that area and Menard's is asking to vacate that easement. The LSC recommended approval of the plan with minor revisions.
Salem Estates-5" Addition - Final Plat
Zeibert reported that this is a 7 acre development consisting of 22 lots all zoned residential located off of Old Salem Lane and Bradfordton Road. This plan will complete the subdivision. The LSC recommended approval of the plan with minor revisions. Commissioner McMenamin asked if this
development was located in the city. Zeibert said yes, all developments summarized today are located in the city.
Sherwood Plaza - Large Scale Development Plan
Zeibert noted that this is the Kmart site located off of Wabash Avenue and Veterans Parkway. He noted that they would like to change the building footprint layout and add an outbuilding in the northwest corner of this development. The LSC approved the plan with minor revisions. Once those revisions are made, the plan will go to the City Council for action. Commissioner Roger Blickensderfer asked what was planned for the property. Zeibert said it would be one building with three tenants in it and have some type of out lot. Sims said it would bring together the development to the east (Staples) and look like one singular development. Commissioner Brian McFadden asked what was going in the development. Sims said we only know is what was in the newspaper, Burlington Coat Factory with a steakhouse on the out lot. He noted what can be there is what zoning will allow, most likely retail as it is now. Zeibert said a lot of landscaping will be added on site and in the parking lot as required by zoning requirements. Sims said the development was a positive since Kmart announced their closing and it would have become a vacant building.
Zeibert stated that copies of the agenda for the January LSC meeting were available at today's meeting and noted the agenda may also be found on the SSCRPC's website along with the plans to be reviewed.
In other issues that the SSCRPC deals with, Sims noted that the county recently had a zoning case come before it regarding property located at Veterans Parkway and Mansion Road on the National Register of Historic Places. The property currently has road access off of Veterans Parkway. The afternoon of when the zoning case was first going to be heard by the County Zoning Board of Appeals, the SSCRPC was notified by IDOT District office that that should not be done because of a deed restriction they had gotten the property owner to do in 1976 when the area was far different. That restriction was not on the current deed. The property had been rezoned in 1984. Property was just being added with the same zoning that was allowed. There was no comment related to this in 2000 when the city did its comprehensive plan. Though this property is unincorporated Sangamon County, it is in the extraterritorial jurisdiction of the City of Springfield so it was shown as commercial and never came up. So now we find that there may be properties out there that have restrictions on them that not only is the Planning Commission not aware of, but does not show up in the Recorder's material. The County Engineer was unaware of it. Sims was not sure how it came to IDOT's attention. This kind of thing would normally be taken up in the Land Subdivision process, however it was not in this case because
NOTICE OF FINDING OF NO SIGNIFICANT IMPACT AND NOTICE OF INTENT TO REQUEST RELEASE OF FUNDS
November 14, 2016 R E C e N7 E 2 || City of Springfield Illinois SPRINGFIELD-SANG. CO. 800 East Monroe, Room 300 NOW 16 2016 Springfield, IL. 62701
These Notices shall satisfy two separate but related procedural requirements for activities to be undertaken by the City of Springfield.
REQUEST FOR RELEASE OF FUNDS
On or about December 2, 2016 the City of Springfield will submit a request to the U.S. Department of Housing and Urban Development (HUD) for the release of FFY 2016 CDBG funds under Title I of the Housing & Community Development Act of 1974, as amended, in the amount of $1,057,581 plus the carry over amount of $980,000 from previous program years, and FFY 2016 HOME funds in the amount of $414,754 under the National Affordable Housing Act of 1990 as amended, plus the carry over amount of $660,000 from previous program years, to undertake the project known as City of Springfield's 2015-2019 Consolidated Plan & FFY 2016 Action Plan, for the purpose of Neighborhood revitalization comprised of the following activities: Acquisition of Real Property, Disposition, Public Facilities and Improvements, Clearance and Demolition, Code Enforcement, Relocation Assistance, Single-family and Multifamily Owner-occupied Housing Rehabilitation, New Development of Affordable Housing, Removal of Architectural Barriers, Construction of Housing, Historic Preservation, Direct Financial and Other Economic Development Assistance to Private For-profit Businesses, Microenterprise Assistance, Public Service and Direct Homeownership Assistance.
FINDING OF NO SIGNIFICANT IMPACT
The City of Springfield has determined that the project will have no significant impact on the human environment. Therefore, an Environmental Impact Statement under the National Environmental Policy Act (NEPA) of 1969 is not required. Additional project information is contained in the Environmental Review Record (ERR) that documents the environmental determinations for this project is on file and may be examined or copied upon request, at the Office of Planning & Economic Development, 800 East Monroe Ave, Suite 108, Springfield, Illinois 62701, on regular business days from 8:00 a.m. to 4:00 p.m. A Tier 1 Review has been completed for this project and the following factors will be reviewed on a site-specific basis; Historic Preservation, Floodplains, Contamination and Toxic Hazards, Explosive and Flammable Hazards, Noise Abatement and Control, Wetlands Protection and Environmental Justice.
PUBLIC COMMENTS
Any individual, group, or agency disagreeing with this determination or wishing to comment on the project may submit written comments on the ERR to the Office of Planning & Economic Development, 800 E. Monroe Suite 108, Springfield, IL 62701. All comments received by November 30, 2016 will be considered by the City of Springfield prior to authorizing submission of a request for release of funds. Comments should specify which Notice they are addressing.
RELEASE OF FUNDS-ENVIRONMENTAL CERTIFICATION
The City of Springfield certifies to HUD that James O. Langfelder in his capacity as Mayor consents to accept the jurisdiction of the Federal Courts if an action is brought to enforce responsibilities in relation to the environmental review process and that these responsibilities have been satisfied. HUD's approval of the certification satisfies its responsibilities under NEPA and allows the City of Springfield to use Program funds.
OBJECTIONS TO RELEASE OF FUNDS
HUD will accept objections to its release of funds and the City of Springfield's certification for a period of fifteen days following the anticipated submission date or its actual receipt of the request (whichever is later) only if it is on one of the following bases: (a) the certification was not executed by the Certifying Officer of the City of Springfield; (b) the (RE) has omitted a step or failed to make a decision or finding required by HUD regulations at 24 CFR Part 58; (c) the grant recipient has incurred costs or undertaken activities not authorized by 24 CFR Part 58 before approval of a release of funds by HUD; or (d) another Federal agency acting pursuant to 40 CFR Part 1504 has submitted a written finding that the project is unsatisfactory from the standpoint of environmental quality. Objections must be prepared and submitted in accordance with the required procedures (24 CFR Part 58, Sec. 58.76) and shall be addressed to U. S. Department of HUD, Community Planning & Development Division, Attn: Ray E. Willis, Director, 77 West Jackson Boulevard, Room 2401, Chicago, Illinois 60604. Potential objectors should contact HUD to verify the actual last day of the objection period.
James O. Langfelder: Mayor Karen A. Davis: Director
Want to get notified whenever we write about any of these organizations ?
Next time we write about any of these organizations, we'll email you a link to the story. You may edit your settings or unsubscribe at any time.
Sign-up for Alerts
Organizations in this Story
Springfield-Sangamon County Regional Planning Commission • The State Journal-Register
More News