Village of Spaulding Village Board met April 3.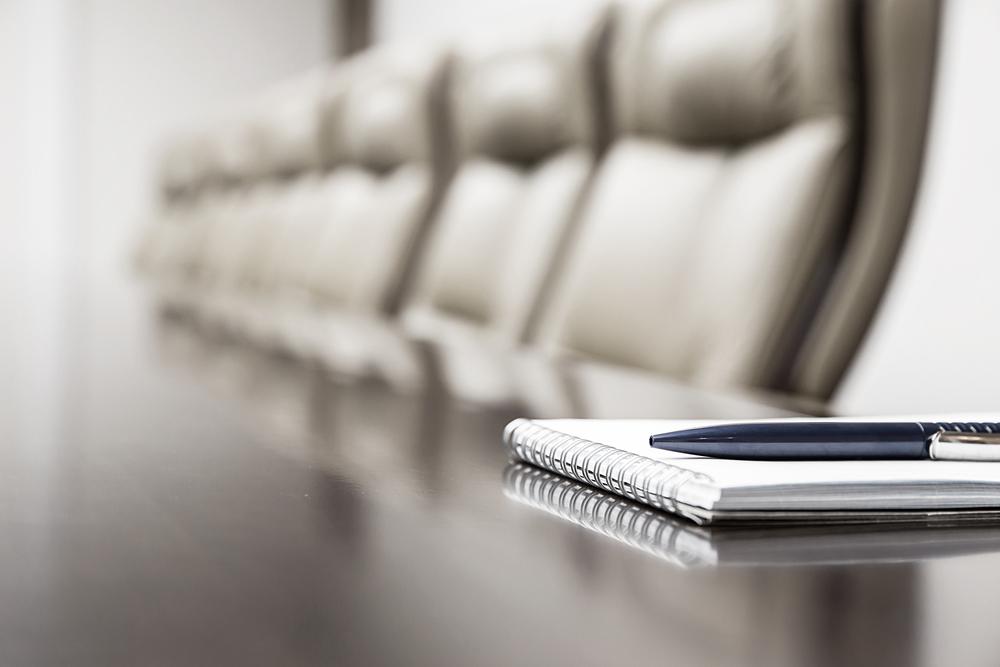 Village of Spaulding Village Board met April 3.
Here is the minutes provided by the Board:
Call to order board meeting 7pm by Mayor Brian Cuffle. Bill Hinkle, Mark Urban, Mike Foster, Dan Sexton, Mary Ann Burge, Amy Cunningham.
Motion to approve last month minutes as read made by Mike Foster seconded by Mark Urban. All in favor, passes 6-0.
Treasurer's Report (Lisa Cave)
Diamond Communications $1,300.00
Ameren Utility Tax $1,729.28
SOI Property Replacement Tax Jan-Feb 2017 $28.85
SOI Income Tax December 2016 $7,506.73
SOI State Use Tax December 2016 $2,765.85
SOI Income Tax January 2017 $8,682.03
SOI Video Gaming Tax February 2017 $1,419.36
SOI Telecommunication December 2016 $241.09
SOI Sales Tax December 2016 $449.14
Comcast cable franchise fee $8,580.86
Dockers Liquor License $600.00
Sangamon County Police Fines $159.88
Sangamon County Ecitation Fee $8.00
General Revenue Fund $201,503.46
Outstanding checks $1,652.93
General Revenue Balance $199,850.53
MFT Allotment $1,877.04
Motor Fuel Fund $8,107.66
Sangamon County Police DUI Fees $200.00
DUI Fund $326.00
Sangamon County Police Vehicle Fees $20.00
Police Vehicle Fees $1,004.62
Motion to approve treasurer's report as read made by Dan Sexton seconded by Amy Cunningham. All in favor, passes 6-0.
Police Report (Chief Hillyer)
Busy month working with Riverton setting up active shooter training at the high school. Thank you, Amy, for bringing the Jr. Blues players to participate in the training with the fire department. A Traffic Safety Fair update, I won't go into all of it but we are moving right along and things are looking really well for it. We have been getting a lot of solicitors around town late at night. I did happen to get a van stopped the other night over on McManus that did have 7 individuals in it. Out of the 7, 6 were wanted on warrants and the driver was the only one that had a valid driver's license. Unfortunately, none of the warrants were extraditable. I did get a waiver for Courtney from the training board for PTI. Had ILEAS training in Jacksonville this past month, which brings me to my next point we have been put on ready stand by due to body camera footage that is getting ready to be released. Jean and I went to the DMV and spent about 8 hours just trying to get titles and plates for our truck and motorcycle. It is all done, but it was a nightmare. We have been attending all of our neighborhood watch meetings which I encourage everyone here to do the same. We had some good training with Officer Stone last week. We had a car hit a bus with 35 students on it. There were no injuries but we had to the names of all the students on the bus.
17 Stops
11 Citations
6 Warnings
1 Verbal warning
19 calls for service
12 assists
I have been asked to get on a new committee and mayor I believe you are supposed to be on it as well. Basically the school has received a grant, but it is an unfunded grant but they will possibly be getting some funds in the future. They need to have a committee of all the community leaders because they are wanting to do things to keep the kids busy and out of trouble over the summer and after school. They had a lot of good ideas and this is the survey and they surveyed the junior high and high school on what they thought were some of the issues going between the two communities. One of the questions on there was Do you know anybody who has done a violent or criminal act? They didn't define what a violent act is. Do we have a lot of mischief and a lot of criminal activity, absolutely. Do we have a lot of violent acts, no we don't. So at 86% of yes, I don't agree with that. I brought that up and so they may do another survey because they are talking about something totally different.
Motion to accept the police report as read made by Mike Foster seconded by Amy Cunningham. All in favor, Passes 6-0.
Engineer Report (Adam)
I have the 2017 resolution paperwork together for motor fuel tax dollars $25,250.00 so I will get signatures from the clerk tonight so we can get it submitted. Schneider Street, we cut cross sections and we are working on the design for that so I should have drawings for you at the next board meeting to see so that we can move forward on that project.
Mark Urban: I talked to Kurt McCloughan he said there is an easement on the east end of their property and if we are going to drain all that water then he would prefer if we use that easement to do it.
Adam: I still need to meet with you on a nice day. We had a nice day in the first part of the month when we talked about it, but these last couple of weeks have been pretty wet. I talked to Mark after last board meeting about where some of these culverts are and stuff.
Mayor Cuffle: Were we going to wait for any of the patches we need to do?
Adam: I don't know that we had any patching on our list on Schneider St.
Mayor Cuffle: No, I mean like wait for the other patch work we have in Hawthorn Woods and such.
Adam: That's what we talked about at the last board meeting was like revisiting that in May when we look at a Meyer's Paving or whatever then. In the mean time I have those on the list for Derik to get some patch in for now. The third item on my list I don't know if you want to talk about it now mayor or not with Kramer's letter of credit.
Lawrence Miller: I am here from the Spaulding Veteran's Memorial, I wanted to be sure you received the letter we mailed out February about the Memorial Day Celebration and the 5k walk/run.
Mayor Cuffle: Yes, we did get that and approved both of those at our last meeting. I thought I had told Jeremiah but he might have forgot.
Lawrence Miller: I just wanted to be sure we were all on the same page. Will we have support of the police Department for that race?
Mayor Cuffle: Yes, you will have that.
Chief Hillyer: You may want to jot down that May 12th is our Traffic Safety Fair and we will be blocking that off like we normally do. Which I did tell Jeremiah but he may have forgot.
Lawrence Miller: You guys do have a copy of list of the board members.
Mayor Cuffle: We have a copy but the one we have still had Larry as the president.
Lawrence Miller: He still is. It never got changed. The only other thing that we kind of have going on down there is the front sign got put in, before this race we would like to get it landscaped which would be basically some roses, low flowers, and some curbing to go around it. It would make it easier to for you guys to mow and make the appearance a lot nicer.
Mayor Cuffle: I don't have any problem with that.
Mike Foster: As long as you do it in a timely manner and you don't start it and then let it sit there for a while.
Mayor Cuffle: Well they have to get it done before Memorial Day. We need to get with you and the other boards and the director and I think we were going to meet with Jeremiah and Gary again to. Mark, Mike and myself were going to meet with them so we can get our agreement finalized.
Fred Kramer: We are down here to talk about a lot of mine, Jan my daughter is wanting to build a house on one of the lots there and we need to find out how much road we are going to need.
Mayor Cuffle: You would need to talk to our engineer, that guy right there.
Adam: You go back to December of 2014 and we approved the final plat and I have a letter in my file that says you guys are in good standings financially and have the wear with all to build the extension to that road and at that time the board was good with that. Here we are now 2 years later the lot didn't necessarily sell at that time but the road still has not been extended even though those two lots have been platted. It is normal practice that any time a lot would be platted the developer obviously is responsible for the improvements to get to that lot. The concern here would be that if the lot on the other side would sell or if the Kramer's for some reason would no longer be involved in the development then the village could potentially be on the hook for building that road. That is why it's typical that you would either make the developer responsible for building the road or if not building the road then putting up a bond so that the village could cash that bond at that time to pay for the road. That is very standard practice anywhere, it is also in your zoning ordinances. It is entirely up to you if the board was comfortable with their letter from their arraignment two years ago it is whatever the board decides. My recommendation is that the board would have some sort of protection or wear with all so that if you would need to go in there to do improvements then you would have the funds to do so. Nobody is saying that the road has to be built today.
Mayor Cuffle: So right now the road would have to be extended out to get to the lot.
Fred: Well you can get to the lot off the main road.
Mayor Cuffle: So you could have the driveway off of the main road that is already there?
Adam: Yes, but if the lot sells across the street and that person wants there driveway off the side then the road would have to be extended and it would be the developer or the villages responsibility at that time to finish the road.
Mayor Cuffle: So essentially we need to have Fred create the road right?
Adam: Either create the road or bond the road. Bonds are usually a value of 110% and I can look in the ordinances to be sure of whatever the cost of the improvements. At this time I would recommend if you are going to get a bond then you get a fresh estimate just because it is 2 years later so we can establish the bond amount.
Mayor Cuffle: I don't want to put the village under burden on terms if we would have to come up with it in the end. I don't think we have any choice but for you to come up with it Fred. I am okay with the bond option. If that is alright with everybody else on the board as long as we don't put the village into a position to go bankrupt because we have to build some road or something because of legality. I think you have options. I think the easiest and best scenario would be the bond. Then she could create and start her house and if something happens we need the road to be built then we would have the bond to do so.
Adam: Board to answer your dollar amount question it looks like September 26, 2014 was around $36,400 for the 200 feet.
Doc: Mike Gray and myself are representing the Knights of Columbus and once again we are having our community fireworks on July 1st of this year and as in the past the Village of Spaulding has donated some funds to help us out with this community event. We were hoping that you would like to help out again.
Mayor Cuffle: How much was it before?
Doc: $600
Motion to approve $600 donation to Knights of Columbus for community fireworks event made by Mike Foster seconded by Dan Sexton. All in favor, passes 6-0.
Mayor Cuffle: We talked about roads so we are good there. We talked about the traffic safety fair being May 12th. Dump Day will be May 13th. I had a complaint from Bob Hutton and his wife about the Livingston's having clover in their back yard and how they will not grow nice grass and the clover is getting into their yard.
Mark Urban: Tell them they need to hire an attorney because that is a civil suit.
Mayor Cuffle: Second of all what has happened is right behind the garage that they built which is up to snuff, they put in a couple 2 by 6s and they extended it a little bit and put some dirt in there so that they could maybe even grow a garden in there. It looks like some of that dirt has washed down some and made a little bit of a hump there which is making the water drain slower.
Mike Foster: I went down there and I looked at it and I talked to him and if you get out there and look there is about 60 foot there by about 4 where the water stands and it is buckled down. Everything from his driveway to the stop sign needs to be replaced.
Amy: Remind everyone about completing their statement of economic interest and getting it in by May 1st.
Mike: The park ditch is filling up with leaves and stuff so we need to make sure that we address that soon because rain season is coming. Also, the brush pile needs to be burnt off and the concrete pile needs to have something done with it. The last thing I have is when I was out in your (Cuffle) area earlier I had a resident stop me and ask me about cars that are parked on the side of the road with flat tires and the plates not valid, what is the ruling on that?
Chief Hillyer: Abandon vehicle ordinance they have to be insured and have to be able to move under their own power every seven days.
Mike: We had a complaint so we are going to start watching for that.
Mark: Ditches on east Raylots the dirt is higher than the road and the water is running down the road. A simple solution would be to go in there and peel that off and create a ditch on both sides of the road. That ditch never was recut after Petitt put that culvert in. It is as you cross the road.
Bill Hinkle: The shredder we have to have for 2 hours not for just 1 so we will have it from 9-11.
Motion to adjourn made by Mark Urban seconded by Amy Cunningham. All in favor, passes 6-0.
http://www.villageofspaulding.com/meeting-minutes.html
Want to get notified whenever we write about
Village of Spaulding Village Board
?
Next time we write about Village of Spaulding Village Board, we'll email you a link to the story. You may edit your settings or unsubscribe at any time.
Sign-up for Alerts
Organizations in this Story
Village of Spaulding Village Board
More News