Village of Divernon Board of Trustees met April 24
Village of Divernon Board of Trustees met April 24.
Here is the minutes as provided by the board: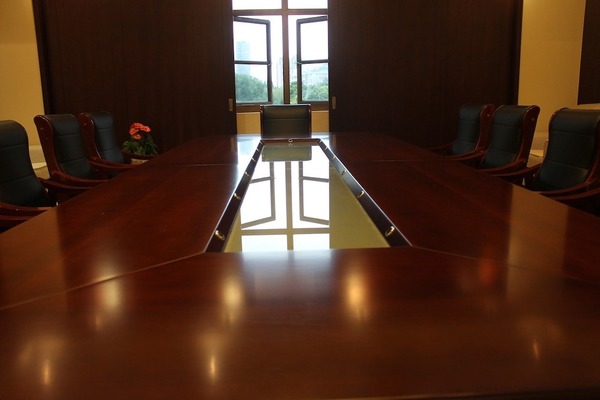 The regular meeting of the Village of Divernon Board of Trustees was held on Wednesday, April 24, 2019 at the Divernon Village Hall. Mayor Pro Tem Derek Hedges called the meeting to order at 6:30 p.m. After the Pledge of Allegiance was recited by all in attendance, Clerk Rod Molnar called roll: Derek Hedges "Here", Craig Busch "Here", Wayne Jones "Here", Melissa Layton "Here", Larry Baer "Here", Dianne Brenning "Here". Also in attendance were Treasurer Christine Nichols and Police Chief Jason Martin. Jim Copelin and Jeremy Rhodes were absent.
A motion was made by Baer and seconded by Jones to approve the minutes of April 10, 2019. The motion passed 5-0.
A motion was made by Baer to approve the corrected executive session minutes of April 10, 2019. Busch seconded and the motion carried 5-0.
Brenning presented the Village bills with a motion that they be approved after adding invoices for Ray O'Herron for $101.47 and $1137.44. Baer seconded and the motion carried 5-0.
Visitors:
State Representative Mike Murphy introduced himself to the Board. He asked that the Village compile a list of items for the Capital Bill. Order of importance would be Health and Safety, Deferred Maintenance, and New Projects. Monies that become available could be either a matching or outright grant. It's too early in the process to know any details yet. He has spoken with the EPA and the Department of Economic Development concerning the closed gas station properties. They are in receivership. He was assured that they would be ready to be sold by this summer.
Sam and Mary Lou Fugate are interested in purchasing the property at 609 State Street owned by the Village. Molnar explained the bid process that the Village must go through when they sell real estate. The property will be put out for bid again in the near future.
Rick and Tricia Sennings were in attendance to request a liquor and gaming license. They plan to open the restaurant on the corner of First and Kenney. In addition to a restaurant, the building will also have a convenience store. A motion was made by Jones and seconded by Layton to approve the request for a liquor and gaming license effective April 26, 2019. The motion carried 5-0.
Brittany Catlin is interested in TIF funds for Maddy's Tavern. Molnar will get her a sample of a TIF proposal.
Supervisor Reports:
Public Works:
Superintendent Rhodes will begin spreading rock where it has been requested as soon as his supply arrives. Brenning pointed out that the light is out on the Welcome to Divernon sign and the Veterans Memorial needs a new Illinois Flag.
Police:
Chief Martin reported he will look into getting the flashing lights working when there are activities at MacMurray Park. He reported that he has worked out his summer schedule for the department without having to add additional hours. He is impressed with how well new officer Wes Helmich has fit into the community. He gave an update on the IGA. The States Attorney's office will continue to try to contact the owner until May 18, 2019. If he is not found, the Village can then have a contractor determine if there is any asbestos in the building and get an estimate for the building to be demolished and removed.
Committee Reports:
Zoning, TIF, Building Permits:
Attorney Jeff Jurgens supplied the Village with an ordinance to annex the Shears property on 3rd Street. A motion was made by Layton to approve Ordinance 2019-002. Baer seconded and the motion carried 5-0.
Public Utilities, Water, Sewer and Gas:
A discussion was held concerning the Village's swimming pool credit policy which allows for a onetime credit for sewer use when filling a pool. Consideration was given to allow for a credit each year. It was decided to table the item and leave the policy as is.
Finance, Personnel, GIS:
Treasurer Christine Nichols reported that she transferred $213.00 from the general fund to the train depot fund to pay for the new door. She also transferred $15,420.00 from the gas fund to the water fund. This was required to pay for the water loss and repairs to water lines this winter. Brenning and Baer reported that they would like to move $300,000.00 from the sweep account to a CD at Wells Fargo where it would earn 2.4% or a money market account which would earn 2.2% or roughly $7000.00 per year. The item will be put on the agenda for the next meeting. Hedges recommended that the finance committee reach out to Representative Murphy regarding the losses at IMRF this year. Express Personnel will be supplying the Village with help for the office during Office Manager Rideout's absence next week. She will also cover some time in May. The cost to the Village is $20.58 per hour.
Public Safety, Health and Safety:
Layton reported that she is having a hard time securing a contractor willing to take electronic recyclables for the cleanup day. She is working with Sangamon County and BLH Computers to try to come up with a solution. She hopes to know more by tomorrow and will report at the next meeting.
Public Works, Streets, Alleys and Sidewalks:
Nothing to report.
Village Communication/Building Grounds and Lights, Parks:
Busch reported that he had a quote from Emerson Press for a 4' by 8' corrugated sign to place at the gas station at a cost of $180.00. J. Rhodes will paint the existing sign black and put up the new corrugated sign on it. A motion was made by Busch and seconded by Baer to purchase the sign. The motion carried 5-0. Busch is working on getting quotes for the Village's IT service. He has received a quote from Hanson Information Systems. Heart Technology will make a presentation at the next meeting. Illini Tech will be asked to provide an hourly rate.
Old Business:
A motion was made by Jones to approve Ordinance 2019-003 approving the sale of the property at 333 State Street to William Fuchs for the price of $3501.00. Layton seconded and the motion carried 5-0.
New Business:
None.
A motion was made by Baer to go into executive session at 8:16 p.m. to discuss personnel issues and review executive session minutes.
The Board returned to regular session at 8:52 p.m.
A motion was made by Brenning and seconded by Layton to open the following executive session minutes: December 13, 2017, March 28, 2018, April 25, 2018, May 9, 2018, July 25, 2018, August 8, 2018, August 22, 2018, September 12, 2018 and November 14, 2018. The motion was approved 5-0.
A motion was made by Baer to approve 3% pay increases for Jeremy Rhodes, Darrin Copelin, Heather Rideout, and Craig Cox. Jones seconded and the motion passed 5-0.
Motion by Baer to adjourn at 8:54 p.m.
https://divernonil.com/assets/uploads/sites/219/2019/05/Minutes-4-24-2019.pdf
Want to get notified whenever we write about
Village of Divernon Board of Trustees
?
Next time we write about Village of Divernon Board of Trustees, we'll email you a link to the story. You may edit your settings or unsubscribe at any time.
Sign-up for Alerts
Organizations in this Story
Village of Divernon Board of Trustees
More News