Village of Lagrange Environmental Quality Commission met June 13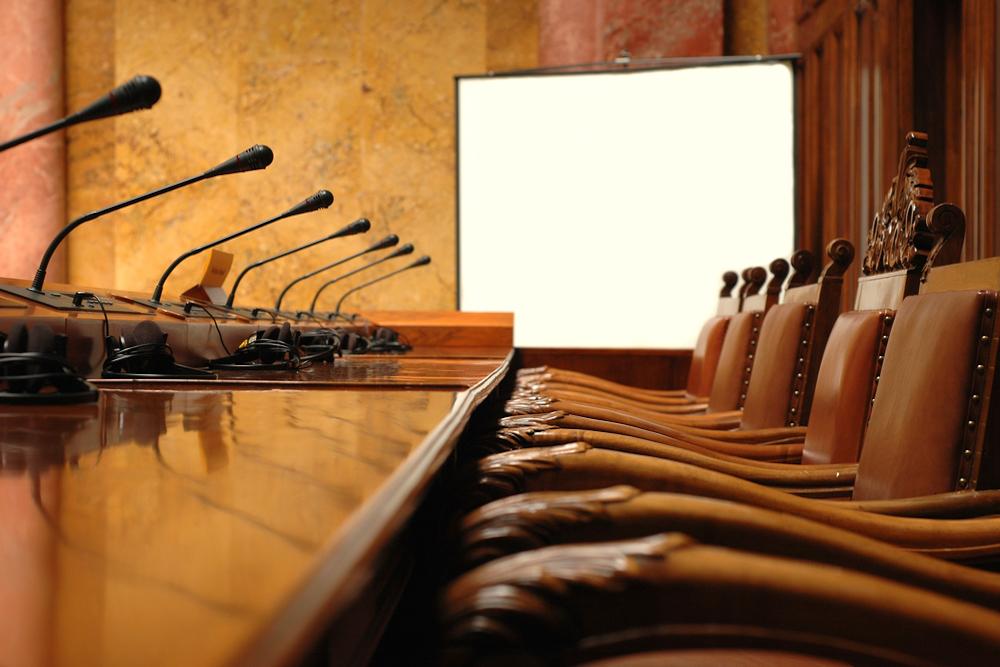 Village of Lagrange Environmental Quality Commission met June 13.
Here is the minutes provided by the commission:
1. CALL TO ORDER AND ROLL CALL
A meeting of the Environmental Quality Commission (EQC) of the Village of La Grange was held on Thursday, June 13, 2019, at the Village Hall and was called to order by Commission Chair Rose Naseef at 7:05 p.m.
| | | |
| --- | --- | --- |
| Commissioner | Present | Absent |
| Joel Baise | | X |
| Laurie Braun | X | |
| David Bryant | X | |
| Linda Christianson | X | |
| Rebecca Davies | X | |
| Mary Gertsmeier | | X |
| David May | X | |
| David McCarty - liaison | X | |
| Rose Naseef | X | |
| Peggy Peterson | X | |
| Bill Robison | | X |
| Tim Sheldon | X | |
| Brandon Simak | X | |
| Bruce Whiteway | X | |
| Stan Zarnowiecki | | X |
11 of 15 members constitutes a quorum.
ALSO PRESENT: Andri Peterson, Village Manager; Greg Maxwell, Resource Management; John Clifford, Republic; Phil Kowalski, West Cook Solid Waste Agency; Karel Jacobs, Park District of La Grange; Katie Neary, Lakeshore Recycling; residents and community members
2. APPROVAL OF MINUTES
A motion was made by Commissioner Bryant and seconded by Commissioner Sheldon to approve the minutes from May 9, 2019. The minutes were unanimously approved by voice vote.
3. BUSINESS AT HAND
A. Introductions - Chair Naseef welcomed new commissioners. All commissioners present introduced themselves and briefly described their motivation for serving on the commission.
B. Presentation - Chair Naseef explained that the EQC will assist the Village of La Grange in evaluating residential waste hauling and recycling services, as the village's current contract will expire in April 2020. To facilitate this process, Chair Naseef invited Greg Maxwell, Senior Vice President of Resource Management, to elaborate on changes in the recycling industry that have occurred over the past few years.
Mr. Maxwell used a power point presentation to describe some of the challenges recycling centers face, primarily the refusal by China and other Asian countries to accept recycling loads that are contaminated with garbage/nonrecyclables. The prevalence of single-stream recycling and the practice of wishful recycling (placing items one hopes are recyclable into recycling bins) have contributed to the problem.
C. Questions - Chair Naseef invited members of the public to ask Mr. Maxwell questions about recycling. Most of the questions focused on whether various items are recyclable in curbside bins. Mr. Maxwell also described processes used to sort items, including gravity, magnets, Eddy current, robotic arms, and optical sorters.
D. Commissioner discussion - Chair Naseef explained that the EQC seeks to improve public awareness about what items are recyclable. Commissioners also discussed whether haulers should leave an "Oops" tag on recycling bins that are clearly contaminated (ie include plastic bags, Styrofoam, hoses, cords, food waste, coffee cups, toys, furniture, medical waste, construction debris, small appliances, electronics, batteries) and the degree to which haulers should refuse to pick up contaminated recycling bins. Overall, commissioners expressed the need for a comprehensive plan to haul waste, recyclables, and organics in an environmentally friendly, cost-effective manner.
4. OLD BUSINESS
A. Village Manager Andri Peterson reported that the village is pursuing a municipal program through the Metropolitan Mayors Caucus that would allow the village to support solar energy, save money, and meet sustainability goals of the Greenest Region Compact.
5. NEW BUSINESS
A. Chair Naseef reported that the La Grange Park Sustainability Commission has invited the EQC to partner on a native plant tour in September 2019. To participate, the EQC must identify two sites in the northern part of La Grange and report the sites to the La Grange Park Sustainability Commission by July 12, 2019. Commissioner Braun and Commissioner Peterson will look for potential sites and coordinate with the La Grange Park Sustainability Commission.
B. Chair Naseef asked for two commissioners to join her in forming a waste hauling task force. Commissioner Bryant and Commissioner Christianson volunteered and, along with Chair Naseef, will present a report to the EQC at the next meeting.
C. Commissioner Sheldon reported that approximately 25% of La Grange residents have water service lines made of lead. He suggested that the EQC explore ways to help residents with lead service lines who live near each other obtain a favorable group rate for replacement. The EQC will seek input from Public Works Director Ryan Gillingham, who has extensive knowledge of the issue, when he attends an upcoming EQC meeting.
D. Commissioner Braun announced that Peace Camp is seeking counselors and junior counselors to lead activities with children, including environmental education activities.
E. Commissioner May announced that the Village of La Grange has hired Hitchcock Engineering to propose a plan for refreshing the downtown. The firm will review the downtown streetscape, including lighting, pavement, drainage, biking, parking, and trees. Commissioner May suggested that the EQC recommend green infrastructure and features that support sustainable living. Village Manager Andri Peterson reported that the proposed streetscape will be provided in the next couple of months and that the EQC will have an opportunity to comment on the plan.
6. NEXT MEETING
Thursday, July 18, 2019 at 7:00pm
7. ADJOURNMENT
Commissioner Bryant moved for adjournment, seconded by Commissioner Davies. Motion carried by a unanimous voice vote. The meeting was adjourned at 8:55 p.m.
https://www.villageoflagrange.com/ArchiveCenter/ViewFile/Item/2280
Want to get notified whenever we write about
Village of Lagrange
?
Next time we write about Village of Lagrange, we'll email you a link to the story. You may edit your settings or unsubscribe at any time.
Sign-up for Alerts
Organizations in this Story
More News