Chatham Planning Commission considers Subdivision Ordinance revisions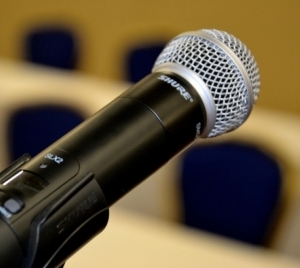 Contributed photo
At a recent meeting, the Chatham Planning Commission considered proposed revisions to the Village Land Subdivision Ordinance Book.
The nine members of the Chatham Planning Commission meet at 6 p.m. on the third Thursday of each month in the Municipal Hall, 116 E. Mulberry St.
Below are the minutes from this meeting, as provided by the commission.
May 19, 2016 - Planning Commission MINUTES (Not Approved)
Category
Call to Order - Chairman Waller
Subject
Roll Call
Type
Procedural
Since Chairman Waller was absent (excused) from tonight's meeting Jon Sturgeon was appointed to be the temp-Chairman for the meeting.He called the meeting to order. Those in attendance at the meeting:Members of the Board Terry Fountain, Todd Missel, Jane Hay, Jon Sturgeon, Monte Law, Steve Henrickson Absent: Jason Jones and Rob Waller (both excused) Others present: Interim Village Administrator McCarthy, Deputy Clerk Moran and Steve Schroll, CMT Engineering
Public Comments was open to anyone in the audience who might have comments regarding the two Public Hearings being heard tonight. See below: Public Hearing On Granting a Special Use for Tavern in B-2 Zoning - Jamie Loftus spoke regarding being interested in opening a business himself in Chatham located in the strip mall owned by himself at 321 Main St. He wants to serve liquor, some light menu items, and have video gaming, also. Steve Kerber from Discount Tobacco spoke regarding being able to install two (2) video game machines inside his business at 100 N. Main Street in Chatham. He would also be required to have some liquor sales (unopened) in a cooler. There would be minimal liquor available to customers. Chatham Tap located at 104 E Mulberry in Chatham has already passed their background check and has their license to sell liquor. The owner did not attend tonight's meeting.
After the Public Hearing on this topic Todd Missel motioned that the three business as mentioned above should be recommended for B-2 Zoning Special Use for Tavern. The motion was seconded by Steve Henrickson. All others voiced approval. Yes votes - 6, No votes - 0, Refrain - 0. Motion carried.
Notice of Public Hearing (Allowing for Special Use Tavern)(5-21-16).pdf (16 KB)
More discussion continued after Terry Fountain gave his analysis of the Village Land Subdivision Ordinance Book. He thought there were various items int he book that either needed clarification/definition or needed to be changed due to out of date information. Some of the information needs to correspond to what standards there are at IDOT for construction on roadways and sidewalks. Steve Schroll, representative from Crawford, Murphy and Tilly gave some feedback from his perspective on corrections and changes, and he and Terry Fountain will need to meet together at a future date to discuss finalizing the Village Land Subdivision Ordinance Book. Therefore, no vote was taken at this time regarding the ordinance. The item has been tabled until the next Planning Commission meeting in June. At that time the Board will look over the final revisions. Todd Missel motioned that the Village Land Subdivision Ordinance revision will be revised again and resubmitted for approval at the June Planning Commission meeting. There will also be announced another Public Hearing of this item which will be held before the meeting.
Notice of Public Hearing (Land Subdivision Ordinance)(5-21-16).pdf (15 KB)
New 2016-05-13_subd_ordinance_update.pdf (1,711 KB)
New 2016-05-13_Summary_Land_Sub_Update.pdf (86 KB)
Motion was made by Jane Hay to adjourn the meeting at 6:46 PM. Seconded by Todd Missel. All others voiced approval. Meeting adjourned. Submitted by,Elaine MoranDeputy Clerk
Want to get notified whenever we write about
Village of Chatham Planning Commission
?
Next time we write about Village of Chatham Planning Commission, we'll email you a link to the story. You may edit your settings or unsubscribe at any time.
Sign-up for Alerts
Organizations in this Story
Village of Chatham Planning Commission
More News