Media blasts Dem-controlled assembly: $111 for 30 minutes?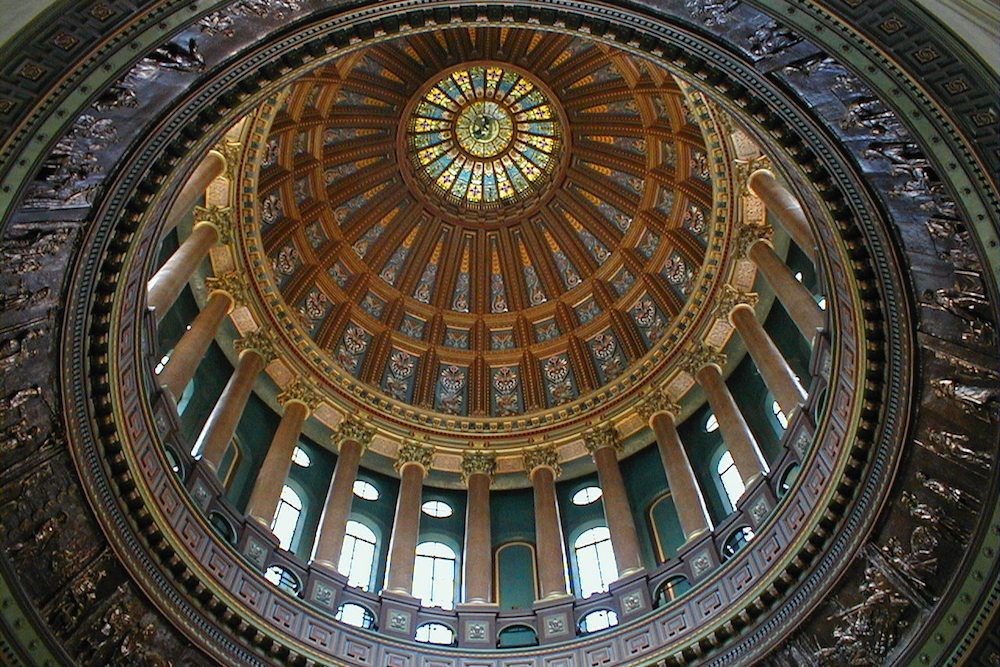 Illinois State Capitol | By Agriculture at English Wikipedia - Original uploader was Agriculture at en.wikipediaTransferred from en.wikipedia to Commons by Druffeler using CommonsHelper., CC BY-SA 3.0, https://commons.wikimedia.org/w/index.php?curid=10113961
The state and national press picked apart the Democratically controlled Illinois House and Senate for returning to Springfield for a special session that lasted approximately a half hour on Day 1, according to the lllinois Republican Party.
In the House, lawmakers were in session for 22 minutes before adjourning, Speaker Michael Madigan didn't even show up, and the Senate session lasted approximately 10 minutes, the GOP said in a press release.
House Speaker Michael Madigan (D-Chicago) | By illinoislawmakers - https://www.youtube.com/watch?v=H7C51rHSd6w, CC BY 3.0, https://commons.wikimedia.org/w/index.php?curid=30435112
"After Governor (Bruce) Rauner called for unity and compromise last evening, Democrats on day one of the special session were quick to let down Illinois," GOP spokesperson Steven Yaffe said in the statement.
The Washington Post noted that throughout the special session, lawmakers are entitled to their $111 per diem and 39 cents for each mile traveled, which comes to $48,000 per day for the General Assembly. According to a report from NBC television affiliate WAND, that figure is dwarfed by the $11 million in debt incurred each day the state goes without a budget -- a total debt that has now reached $15 billion.
With the stakes set so high, the Illinois GOP was intensely critical of the short sessions held by the Democratic majority, as were several media outlets the party quoted in the release.
A Peoria Journal Star editorial called the first day of the session a "confidence-draining start" and noted that Illinois is tempting historical ignominy. The Chicago Tribune reported that Madigan issued a statement needling the governor, and a Politico report called the session pointless.
"As the state crumbles awaiting a budget, the House speaker plans to use the second and third days of special session – on more hearings," Politico said. "Maybe Madigan's ultimate strategy is to waste so much time that when lawmakers finally emerge from the Capitol, the state's remaining residents will have dwindled to zero."
Rauner called the 10-day special session in a last-ditch effort to get a budget passed before fiscal year 2018 begins on July 1, but WAND reported that the Senate spent its 10-minute session approving executive appointments, while the House quickly adjourned to let members split off for caucus and committee meetings out of the public eye.
Madigan, who said his caucus is willing to engage with anyone who wishes to work with it, called for several committee of the whole meetings. Those meetings will see both chambers hear testimony on a range of budget-related topics.
According to the Washington Post, testimony will focus on Rauner's proposed reforms, with those called to speak to the General Assembly primarily discussing how the reforms could harm the state's middle class.
"We owe it to the people directly affected by these changes to give them a seat at the table and a voice in the discussion, not just to hear from the corporate CEOs whispering in Governor Rauner's ear," Madigan said in a statement, according to the Washington Post.
Illinois has not had a full-year budget for two years and is in a financial crisis, with the lowest credit rating of any state. If the state does not get a budget in place during this special session, it stands to see its credit downgraded even further, possibly pushing it into junk status. State spending would also grind to a halt, putting more strain on social service agencies and higher education and potentially stopping transportation projects.
Want to get notified whenever we write about
Illinois Secretary of State
?
Next time we write about Illinois Secretary of State, we'll email you a link to the story. You may edit your settings or unsubscribe at any time.
Sign-up for Alerts
Organizations in this Story
More News