Rauner urges legislators to do 'the right thing' and pass stopgap budget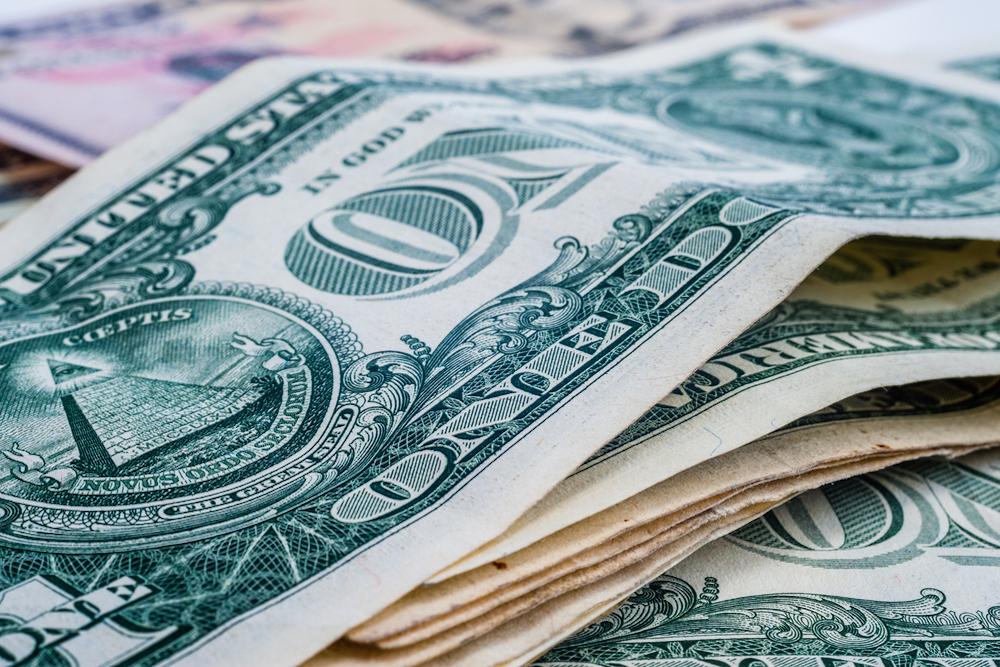 As the fate of Illinois' public schools and government-funded agencies continues to hang in limbo, Gov. Bruce Rauner is urging members of the General Assembly to come together to vote on an education bill and a stopgap budget to fund the state's essential services over the next several months.
"We have two weeks left in this fiscal year," Rauner said at a recent press conference. "We don't have a budget. We have schools being threatened not to open and not receive money, and we have essential government services, human services, health care services, government operations without appropriations, and essential services being threatened to be cut off. Service that the people of Illinois depend on, and absolutely need, and require in their lives. We've got to take action."
Contributed photo
Standing in the way of funding for such vital services, however, is a vacant General Assembly whose members haven't returned for session since May 31. Rauner emphasized the importance of legislators coming together to discuss funding because "each day matters."
"Our teachers need to know what the funding is going to be for their schools," Rauner said. "Our students and parents need to know what the funding is going to be for their schools. They need to plan now for the upcoming school year, and our teachers and students should come first."
The governor's temporary budget would provide six-months' worth of funding for K-12, state universities with the greatest financial need and the Illinois Department of Corrections.
Rauner had hoped state legislators would reach a compromise to release emergency funding last month, but on the last day of the legislative session, May 31, the bill didn't make it to the House floor for a vote.
Rauner said during the press conference that money isn't the issue – there is money available in education accounts to fund the level of spending recommended in his education funding bill.
"It's a responsible bill," Rauner said. "It doesn't put on excess spending; it doesn't bail out any other school districts. It provides essential school funding."
Under Rauner's proposed education bill, every school district would at least receive the same amount received last year, with many schools getting more, the governor said.
"We are advocating going 100 percent of the foundation level – the first time in seven years – and significantly increasing funding for early childhood education because our low-income youngsters need to have high-quality childcare with an education component so when they get to first grade, they're ready to thrive," Rauner said.
The current funding formula put in place by Democrats in 2003 calculates the amount of government funding school districts receive -- depending on the number of students enrolled, the number of students enrolled that are living in poverty, and what the property levels are in the district.
To get through this short-term problem, Rauner proposes that regardless of whether a school district has fewer students (as Chicago does), has fewer students in poverty or has higher property values, districts shouldn't have to face reduced funding and should receive the amount received last year.
"We think it's reasonable, it is affordable and the cash is there, and we think it's the right thing to do," Rauner said.
Included in Rauner's stopgap budget would be appropriations for human services, health care services, the Department of Corrections, public safety and public health – essential services that need to continue to operate, Rauner said.
"The leaders from across the aisle have indicated that they don't want any votes on difficult issues – balanced budgets, reforms – until after the general election, meaning probably January," Rauner said. "So we need government to continue to function as least until January."
But nothing can get passed until legislators assemble to vote.
"We're calling on the members of the General Assembly, the super majority, please come back to Springfield. Please vote on these two bills. It is critically important," Rauner said. "The people of Illinois deserve us to do our jobs even though we haven't had a balanced budget in years, and this year, we don't have any budget at all, of any type. No matter what, government must continue to function."
When legislators do decide to return to Springfield to discuss the bills, Rauner urges them not to "play games with (the bills)."
"Don't delay, don't come up with excuses why action can't be taken, and don't lard these bills with a lot of additional spending that we can't afford in an effort to force an income tax hike next January," Rauner said.
Rauner also urged the media and voters to spread the word about the proposal and push for legislators to work on the bill.
"If you live in a community that has a state senator or state representative who is in the super majority, contact your senator, contact your representative," Rauner said. "Ask them to come to Springfield and vote for these two bills."
Since assuming office in 2015, Rauner has been adamant about not approving a budget from the General Assembly that did not have any reforms attached to it. When asked why he wasn't requiring the same condition for the stopgap budget, Rauner said the reason is the proposed budget is not a long-term solution and not "anybody's first choice."
"(The stopgap budget funds) the basic necessities as we see them right now," Rauner said. "And again, in the spirit of compromise, we have not attached any reforms to this spending."
The General Assembly was originally scheduled to be in session this month on the 8th, 15th, 22nd and 29th, but the first two sessions were cancelled. Rauner said he would not force a special session to address the issues because, based on conversations he has had with various members of the General Assembly, they have indicated that they are not ready to vote.
"I don't want to waste people's time; I don't want to waste taxpayer money," Rauner said. "It's not clear that I would be able to fund the special session myself. I've offered that, but I'm not sure if I would be allowed to, and I don't want to cause disruption."
Other governors in the past have attempted to call special sessions, but none of them succeeded in achieving anything productive from the attempt. Rauner said he fears trying to do so would "cause more emotions to run high." What he wants instead is for legislators to "get ready to vote and vote now."
"My main concern is twofold," Rauner said. "One, this process seems to me to be being dragged intentionally – to drag this out and delay to cause stress and to cause a crisis. That's my perception. I hope I'm wrong, but I think I'm right. And there's really no reason for that. Why should we cause stress for our students and our teachers, and to our most vulnerable citizens who depend on services? They deserve better treatment than that."
Rauner is also concerned that the process being dragged out will result in the two proposed bills not getting voted on, creating room for other bills proposing a lot more spending to be introduced instead.
"What will get proposed is a bailout for the City of Chicago in the end. I believe that's what's coming," Rauner said.
What Rauner also believes is coming is a proposal to spend a lot more in government operations and in various services – money Illinois does not have, cannot afford with its current revenue, and that would cause a massive income tax hike next winter, Rauner said.
Want to get notified whenever we write about any of these organizations ?
Next time we write about any of these organizations, we'll email you a link to the story. You may edit your settings or unsubscribe at any time.
Sign-up for Alerts
Organizations in this Story
City of Chicago • Illinois Department of Corrections • Illinois General Assembly • Illinois Governor Bruce Rauner
More News