Comptroller Munger pleased with 'no budget, no pay' policy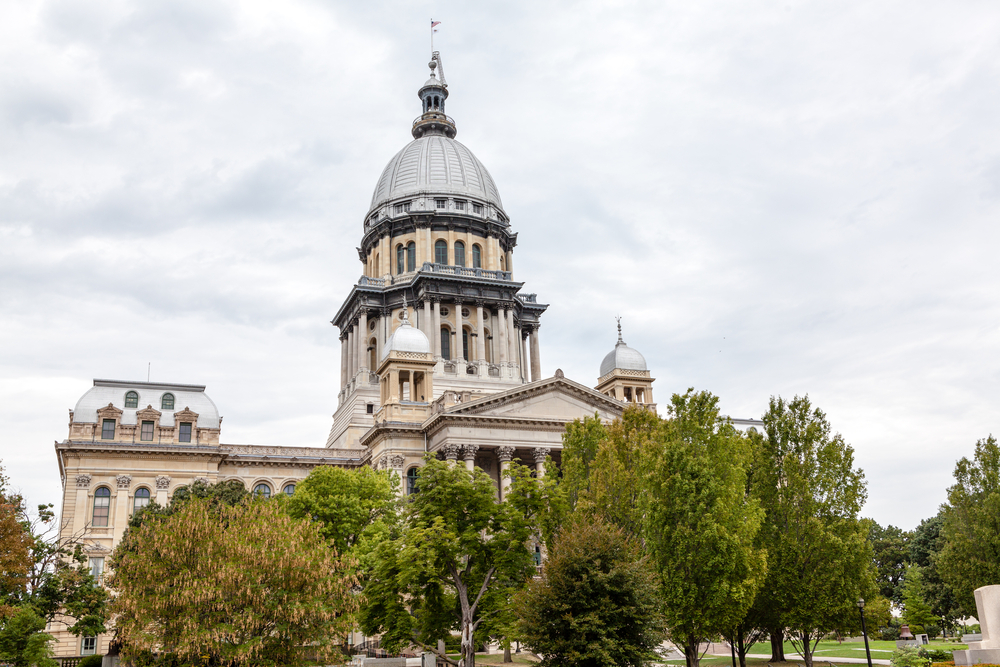 Ever since Illinois Comptroller Leslie Geissler Munger instructed payroll personnel last spring to make politicians wait along with other state vendors for paychecks, resistance has failed to deter her from that stance and she recently revised her "no budget, no pay" policy.
Undaunted by opposition from General Assembly members, Munger has forged ahead to correct what she perceives as a flaw in the system, mandating the directive in hopes of restoring balance to Illinois' financial picture.
"I don't know of an employer that would pay someone that is not doing their job," Munger said. "Why should taxpayers settle for less? We tell small businesses, nonprofits, hospitals, schools and others to wait in line for months for what they're owed by the state. It's unconscionable that we would prioritize politician pay and move them to the front."
Not only will elected officials, including Munger, be forced to wait their turn, but under Munger's next step, if the state continues to lack a balanced budget, the lawmakers will receive no pay. That's contrary to an existing regulation that calls for their unconditional compensation.
Munger, a Republican, observed that Susana Mendoza, the Democrat challenging Munger for state comptroller in the November election, has in her decade of tenure in the state House opted to follow every single one of House Speaker Mike Madigan's (D-Chicago) proposals. Munger wants the state to change its course and veer away from examples of what she terms "machine politics."
"I was raised in Joliet; I met my husband at U. of I. and raised my family in Lincolnshire," Munger said. "We love Illinois and I, like many Illinois voters, have seen enough of the machine politics that have made Susana Mendoza. Enough is enough. When I look at her record, I can't help but ask, what's the deal?"
Munger's spokesman, Rich Carter, told AMI Newswire that the budget deficit is expected to grow this year despite the stopgap funding measure passed by the legislature in the special session this summer. The state is currently behind 2.5 months when it comes to paying state vendors, including nonprofit service providers. It has gotten so bad that some vendors, such as those providing electric and water to government buildings, have threatened to shut off the utilities. The state is operating at a $400 million monthly operational deficit. By year's end, the delay in payments is expected to grow to six months Carter said. The $8 billion backlog in state payments is also projected to surpass $10 billion by Dec. 31.
Illinois elected officials have received only one paycheck since April. State Rep. Robert Martwick (D-Chicago) himself has chosen not to accept a paycheck for over a year now, but took to social media to criticize the backlog. Martwick, who operates a law practice, said Munger's position is fair and that Illinois should pay its bills in a timely fashion.
"The single most important responsibility of anyone seeking to serve in a democracy is to protect and preserve the system," Martwick said via his Facebook page. "Funding education, public safety, human services and infrastructure can only be made fairly and correctly if there is a functioning system of democracy that allows citizens to have a voice in how those decisions are made."
However, Martwick also acknowledged that the consequences could be major, comparing withholding of pay as a way to force a vote to its widely scorned opposite -- offering extra pay to legislators to create results -- and concluding that was no more ethical.
"It interferes with the normal function of democracy," Martwick said.
Martwick's comments in turn sparked a debate. The Illinois Policy Institute called his and similar responses lamenting pay delays "tone-deaf."
"Illinois lawmakers aren't used to being treated like everyone else," the institute said on its website, noting lawmakers are guaranteed salaries equivalent to almost $100,000 annually -- even during a budget crisis -- for jobs that are essentially part-time.
Martwick expressed cynicism, questioning whether a long-term budget solution will be reached soon and noting that the legislature would not reconvene until Nov. 15.
"We should be there working, but that's not my decision to make," Martwick said.
Want to get notified whenever we write about
Citizens for Leslie Munger
?
Next time we write about Citizens for Leslie Munger, we'll email you a link to the story. You may edit your settings or unsubscribe at any time.
Sign-up for Alerts
Organizations in this Story
More News