Analyst: Illinois mayors make mint as state's IOUs mount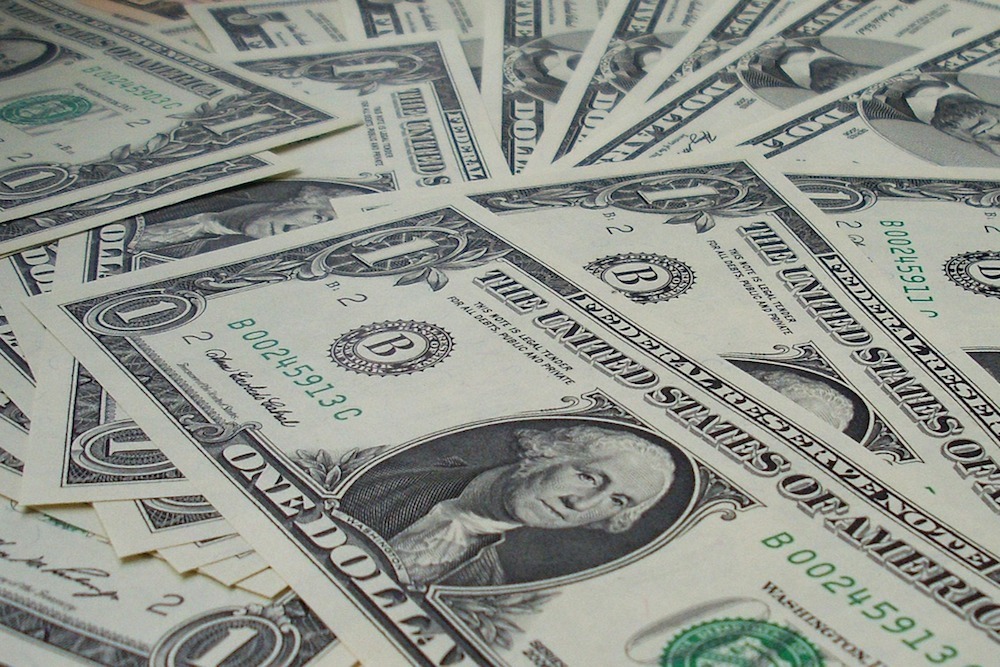 Several mayors in relatively small Illinois cities make more than the leaders of major metropolises throughout the world, according to a recent article by Joe Kaiser of Illinois Policy Institute.
The salaries are hard to comprehend, considering the dire financial circumstances all of the state faces, Kaiser said. Many Illinois municipalities are struggling to address underfunded liabilities like pension debt, an issue that also ails the state government and has led to Illinois' 16-year-long budget deficit.
Instead of pushing for spending reforms, many municipalities have raised taxes, particularly property taxes, seeking to address budgetary shortfalls through higher revenue.
Local priorities are made obvious by the salaries of some of the state's municipal mayors, whose income is paid by their city's revenue and, in the cases pointed out by Kaiser, is often higher than the median income in those municipalities.
Rosemont Mayor Brad Stephens' annual salary will increase to $260,000 next month after he was re-elected April 4 in an unopposed race. The raise is an increase of more than 50 percent from 2016 and an amount that gives him the second-highest mayoral salary of any mayor in the world, behind only San Francisco's Ed Lee. Stephens makes $40,000 more than Chicago Mayor Rahm Emanuel, who presides over a city with a population 600 times that of Rosemont. Stephens' pay is higher than the mayors of some of the largest cities on Earth, including Tokyo Mayor Yuriko Koike, who is paid $238,000, and London Mayor Sadiq Khan, who earns $208,000.
Ousted Orland Park Mayor Dan McLaughlin was given a $110,000 salary increase by the village board – a huge leap from his previous pay of $40,000. Kaiser points out that the new amount of $150,000 also had a significant impact on McLaughlin's pension.
Newcomer Keith Pekau defeated McLaughlin in the April 4 election, winning 54 percent of the vote. McLaughlin's salary increase played a major role in Pekau's campaign. He promised he wouldn't take a pension and would petition the village board to reduce the mayoral salary, South Cook News reported.
Bolingbrook Mayor Roger Claar and Rockford Mayor Larry Morrissey boast salaries of $150,176 and $129,729, respectively.
Claar appears to have won re-election April 4, with a slim margin of just 104 votes, according to unofficial results tallied in Will and DuPage counties.
In Morrissey's municipality, city workers saw a 20 percent increase in earnings from 2005 to 2014, while private-sector earnings over the same period decreased by 1 percent. Rockford also has a property tax of nearly 3 percent, and Rosemont and Orland Park have property tax rates of approximately 2 percent.
Morrissey did not seek re-election to a fourth term. Alderman Tom McNamara, a Democrat, was elected April 4, winning 68.3 percent of votes and beating three other candidates – Brian Leggero, a Republican, and Rudy Valdez and Ronnie Manns, both independents – by a long shot, according to the Rockford Register Star.
Elsewhere in the state, Danville Mayor Scott Eisenhauer earns $73,000 – not enough to rank him among the highest-paid mayors internationally but well above his municipality's per capita income of approximately $18,000.
Danville has increased its sales tax from 8.75 to 9.25 percent, and Eisenhauer is hopeful that the city will land a casino through the Senate's Grand Bargain budget. Kaiser argues that Eisenhauer's agenda does nothing to address budgetary shortfalls.
While municipality residents are hit by property and sales tax increases, revenue raised from state-level income taxes also goes to these municipalities through local government distributive funding (LGDF), with amounts based on their share of statewide population.
Kaiser maintains that although local governments point to that funding as a necessary revenue source that allows them to fund services while maintaining lower tax rates, municipalities still have high property taxes while giving local government workers high salaries. He proposes eliminating LGDF for towns with populations larger than 5,000 residents, a move that would slash state spending by $1.75 billion, he says. Kaiser also criticizes state-level spending on General Assembly members, who boast the fifth-highest base pay in the country at $68,000.
Want to get notified whenever we write about
Illinois Policy Institute
?
Next time we write about Illinois Policy Institute, we'll email you a link to the story. You may edit your settings or unsubscribe at any time.
Sign-up for Alerts
Organizations in this Story
More News