'Silly, fake' workers' comp carrier another waste of state funds, attorney says
Illinois isn't just in debt for billions of dollars; it's throwing away the money it does have on pointless businesses that won't change anything, a Chicago attorney argued recently on his firm's website.
"In short, the IL Senate has now approved/voted for a bill that would take $10M from the IWCC (Illinois Workers' Compensation Commission) Operations Fund to start a silly and fake government-run Workers' Compensation insurance carrier to supposedly offer discount WC coverage and embarrass the heck out of the major players in the IL WC insurance community," Eugene Keefe, a partner with Keefe, Campbell, Biery & Associates, argued.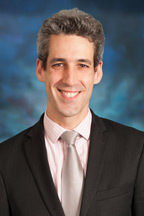 Sen. Daniel Biss (D-Evanston)
The measure, co-sponsored by Sen. Daniel Biss (D-Evanston) and Laura Fine (D-Glenview), would create a nonprofit insurance carrier as a competitor in the workers' comp industry that would face government oversight. Twenty-eight other states use a similar system of a state-operated agency competing with private insurance companies.
And even though Illinois has looked at what Missouri and Kentucky have done, the IWCC has a budget of only approximately $30 million.
"Every nickel of that money comes from IL business and local governments," he wrote. "My sources agree the IL Workers' Comp Commission that has about 150 employees would have to lay off about 50 workers if they are to loan/give up $10M or 1/3 of their annual budget to this dopey fake mutual insurance concept… ."
He said another issue with the bill is that most employers in the state don't pay workers' comp insurance companies for what is known as "first-dollar" coverage. Instead, Keefe said, employers use the self-insured retention method, in which the insurance company is considered an extra carrier when it offers coverage to workers. Workers' comp insurance carriers have been accused of using client dollars for risks that range from $250,000 up to $2 million.
"Please also remember there are over 300 WC insurance carriers and TPA's in this State," Keefe wrote. "The competition is intense and they are all looking to cut costs and be the least expensive to win the annual RFP's that bring in more business and cold cash."
Want to get notified whenever we write about
Illinois Governor Bruce Rauner
?
Next time we write about Illinois Governor Bruce Rauner, we'll email you a link to the story. You may edit your settings or unsubscribe at any time.
Sign-up for Alerts
Organizations in this Story
Illinois Governor Bruce Rauner
More News