Illinois law enforcement agencies are pledging a united effort in enforcing immigration law changes if Senate Bill 31 becomes law.
After late changes in the House, the "TRUST Act" proposed by Democratic Senate President John Cullerton passed the House on May 29 without the elements that would have made Illinois a sanctuary state. The changes were approved by the Senate two days later.
As originally drafted, the bill would have prohibited federal authorities from "stopping, questioning or detaining" any immigrant unless officers had a valid federal warrant. It would also have prevented local police from cooperating with federal officials who did not have a federal warrant to enter so-called "safe zones," which include places like public schools and publicly funded clinics.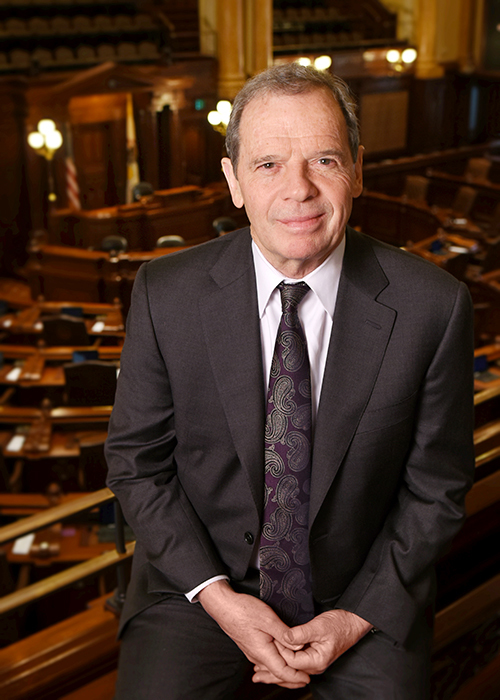 Senate President John Cullerton (D-Chicago)
But after a long and contentious debate in the House, the bill that will now head to the desk of Gov. Bruce Rauner will be devoid of provisions that would prohibit local police from conversing with federal agents and a clause mandating police to complete paperwork validating that an immigrant helped with a criminal investigation.
"We will work with all police agencies to ensure they understand the new laws for what they are," Master Sgt. Matt Boerwinkle of the Illinois State Police told the Sangamon Sun. "Coordination will be a big part of what we do."
Among those applauding the changes as being in the best interest of the state are Denise Rotheimer, founder of Mothers on a Mission to Stop Violence.
"Our greatest fear was the thought of releasing violent offenders back into the community instead of letting ICE Immigration and Customs Enforcement) deal with them," she said.
Rotheimer started the Ingleside-based group in 2008 after her then 11-year-old daughter was violently attacked and raped. She said SB 31 in its original form would have rendered police unable to doing all they can to stop crime before it starts.
"All the egregious language would have made us totally reactive," she said.
Democrats argued that the proposed legislation was aimed at fostering greater trust between immigrant communities and police. Proponents also said it's not a crime to be an illegal immigrant, as many hold jobs and pay taxes.