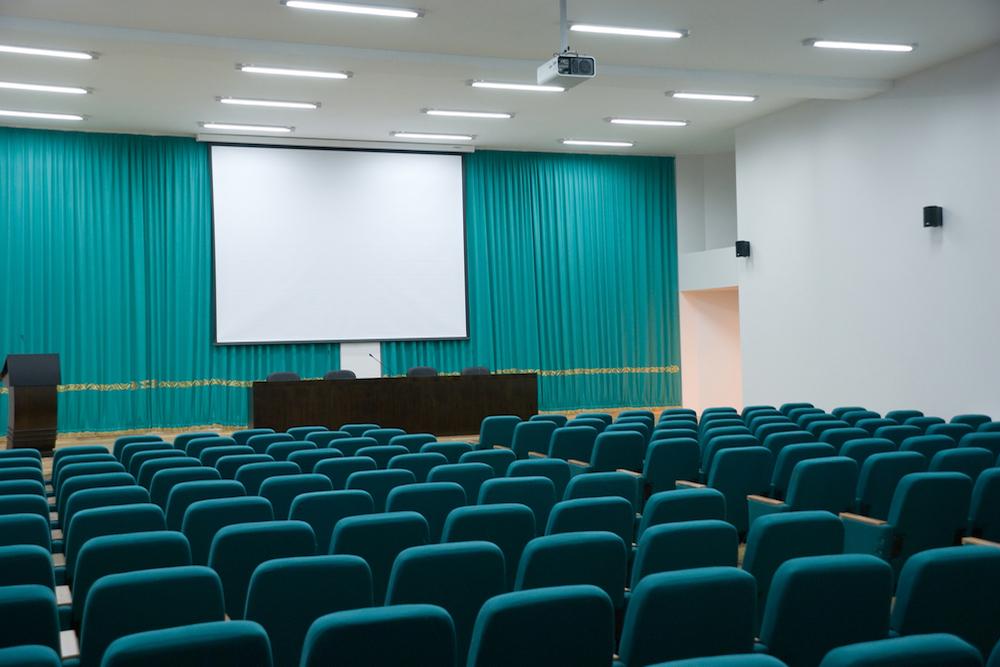 Village of La Grange Village Board of Trustees met Sept. 23.
Here is the minutes provided by the board:
1. CALL TO ORDER, ROLL CALL, PLEDGE OF ALLEGIANCE
The Board of Trustees of the Village of La Grange regular meeting was called to order at 7:30 p.m. by Village President, Thomas Livingston. On roll call, as read by Deputy Village Clerk Andrianna Peterson, the following were:
PRESENT: Trustees Augustine, Gale, Holder, Kotynek, Kuchler and McCarty, with President Livingston presiding.
ABSENT: Clerk Burns
OTHERS:
Village Manager Andrianna Peterson
Village Attorney Mark Burkland
Public Works Director Ryan Gillingham
Community Development Director Charity Jones
Finance Director Lou Cipparrone
Police Chief Kurt Bluder
Fire Chief Terrence Vavra
President Livingston asked Deputy Village Clerk Andrianna Peterson to lead the audience in reciting the Pledge of Allegiance.
2. PRESIDENT'S REPORT
President Livingston announced that the Fire Department will host its annual Fire Prevention Open House on Saturday, October 5, from 11 a.m. to 2 p.m. at the Fire Department located at 300 W. Burlington Avenue. The family oriented event will include various fire safety demonstrations, crafts, giveaways and refreshments.
President Livingston announced that friendly, life-sized skeletons will be displayed around La Grange in October dressed and themed to showcase participating businesses. The LGBA Halloween Walk will take place on Saturday, October 26 beginning at 9:30 a.m. at the Cossitt School playground. Trick or Treat hours on October 31 will be from 3-7 p.m. He encouraged everyone to visit La Grange businesses and celebrate the fall season.
President Livingston announced the Village's current refuse contract for residential solid waste collection and disposal for single and two-family households expires on April 30, 2020. In preparation for the upcoming bid process for a new contract term, the Village plans to issue a in order to gauge preferences as related to the curbside refuse and recycling program in La Grange. The Village's Environmental Quality Commission has also provided a report to the Village Board with suggestions on potential program changes for consideration, including moving to an all-toter (all-cart) program. Residents are asked to please look for information regarding the survey in the next few weeks. A special Village Spokesman will be issued with more information and a link to the on-line survey - as well as posted to the Village's website and social media. Additional updates will be provided regarding next steps as the process unfolds.
President Livingston announced that as part of the Village's commitment to pedestrian and vehicle safety, new flashing yellow beacons have been installed above the school crossings on Ogden Avenue at Dover and Ashland Avenue. These flashing signs are designed to be activated prior to the start of school and immediately after school to alert motorists that they are driving through a school zone. The signs were made possible through a grant supported by Illinois State Representative and Leader Jim Durkin.
A. Discussion - Cannabis Regulation and Tax Act
President Livingston asked Village Attorney Mark Burkland to provide information regarding recreational cannabis regulation. Mr. Burkland provided an overview of steps taken by the State of Illinois to legalize recreational cannabis use. As a municipality, the Village of La Grange has the ability to prohibit the use and sale of cannabis or allow the use and sale of cannabis broadly or in limited ways. There are six different elements that make up the cannabis business establishments: cultivation centers (growing facilities), craft growers (3,000 – 14,000 square feet), dispensaries/stores, processing facilities (producers of oil or resin for products such as edibles), infusers (incorporating cannabis into products), and transporters (trucking of product with a restriction on returning to the facility with any product).
The State has authorized municipalities to control the sale, use, and other elements of recreational cannabis within their boundaries. Regulations can be placed on the number of facilities, the types of establishments, the zoning districts where the establishments may be
hours of operation, and the use of cannabis in public spaces. If the Village is inclined to allow cannabis in any way, then regulations and restrictions can be placed upon the various elements of the industry.
President Livingston opened the discussion to questions from the Village Board.
Trustee Holder inquired if the Act is specific in regards to products such as CBD. Mr. Burkland responded that the State law regulates certain things such as the amount of THC within a product, however CBD oil is not considered a Schedule 1 substance.
Trustee Holder inquired as to the locations that cannabis can be consumed. Mr. Burkland responded that certain locations are prohibited under the recreational cannabis act. Therefore, cannabis may not be smoked or otherwise used in public. It will be difficult, however, to police the use of cannabis edibles. The Village can choose to define the public places where restrictions are imposed within the municipal boundaries.
Trustee Augustine inquired as to where recreational cannabis businesses would be allowed. Mr. Burkland responded that the Board can determine where cannabis businesses could be located. The only standard is a dispensary must be located 1,500 feet from another dispensary.
Trustee Kuchler asked about impacts related to processing and infusing, and if commercial kitchens can utilize cannabis in their business. Mr. Burkland responded that commercial kitchens cannot make infused items unless they meet the definition of one of the six cannabis establishments in the Act and are licensed by the State.
Trustee Kuchler inquired if any businesses have reached out in regards to selling cannabis in the Village of La Grange. Community Development Director Charity Jones responded that there was one company who inquired early in the summer but there have been no recent inquiries.
Trustee Kuchler inquired as to any available statistics regarding possible revenues. Ms. Jones responded that there are currently no solid projections on the possible revenues Village Manager Peterson stated that one industry estimate is $20M in sales in the Chicago area. If $20M in sales was realized, and the Village passed the additional 3% tax, the Village could receive $600,000 annually. The Village would also receive regular sales taxes.
Trustee Gale inquired as to whether approval could be a special use. Mr. Burkland responded that a permitted use can be established without a process such as a public hearing, while a special
ablic hearing and must meet certain conditions before it can be approved. The Village Board can determine if recreational cannabis businesses are permitted or special uses.
Trustee Gale inquired as to the impacts on public services if La Grange allowed cannabis businesses. Police Chief Bluder responded that in Colorado it has been reported that tourism locations have encountered individuals who are not familiar with the product and higher levels of THC. It is also a cash centered business and there has been robberies and burglaries associated with the industry.
President Livingston asked if the Village opts out now, can the Village reverse course in the future. Mr. Burkland responded that in that case certain sections of the Village's Code of Ordinances would be revised to allow the sale and use of recreational cannabis, as directed by the Board.
Trustee McCarty inquired as to security measures and controls on receiving a license by the State. Mr. Burkland responded that the existing medical use of cannabis dispensaries have the first opportunity to apply for the available licenses.
Trustee McCarty inquired if the Village would be able to set up our own licensing procedure like liquor. Mr. Burkland responded that the Village cannot license recreational cannabis in that manner.
3. MANAGER'S REPORT
Manager Peterson announced that the Fall Leaf Pick up Program will begin on Monday, October 7, and continue through November 27. Leaves will generally be collected every other week by the Public Works Department from each Village street. Leaves should be raked to the curb and street gutters, no bags or yard waste stickers are required for this service. For more information please visit the Village's website or contact the Department of Public Works.
4. PUBLIC COMMENTS REGARDING AGENDA ITEMS
Resident Joan Smothers, 919 W. Hillgrove, spoke regarding her experience with a recreational cannabis business in Aspen, Colorado. She stated that it presented as a high end jewelry store within the city limits with security. She stated that the initiative should be considered as it could provide money that would reduce taxes and possibly be used for infrastructure improvements.
Western Springs resident Dr. Tom Flach, stated that he was a thirty year resident of La Grange before moving to Western Springs. He does not feel as though recreational use is a good thing from a medical perspective and felt as though it would reduce the community of La Grange if allowed.
Resident Angela Curran, 430 6th Avenue, stated that even though recreational cannabis was approved in various states there have still been public health impacts. She said that revenues have dropped by 50% in Colorado and there continues to be issues with substance abuse disorder and chemical dependency. She asked that recreational cannabis businesses in La Grange be banned.
Jim Palermo, 216 Ashland, stated that historically the Village of La Grange has worked to reinforce the family, health and safety elements of the Village. When video gaming was introduced, the Village opted out as it was not consistent with the values of the Village. He asked that the Village Board continue to be consistent and act to forbid recreational cannabis businesses in order to preserve the family nature of the community.
Jeff Philips, 428 Leitch, stated that he was in favor of allowing cannabis within the Village. He provided two reasons, the first being that it is going to be legal and the second being that it will be consumed. As a result he stated that it makes more sense to allow it and receive tax revenue from the sale of cannabis. He stated that he did not think there was a difference between the use of cannabis and the use of alcohol -- if alcohol is allowed, it would be inconsistent to not allow cannabis.
Gina Foss, 737 S. Kensington, stated that La Grange is a wonderful place to raise a family as many residents share the same ideals. She said that by allowing cannabis it would take away from the family feel of the Village.
Pam Zelek, 75 E. Harris, noted a Colorado impact study that found downtowns unattractive if cannabis business were located within the town. She said that she would not shop in a town that allows recreational cannabis as it creates an unpleasant atmosphere.
Rose Ashby, 121 S. Ashland, stated that she was familiar with the bill and the various statistics surrounding cannabis use. She stated that while cannabis is an addictive substance it has now been legalized. She said that at least 800,000 Illinois individuals report having used cannabis products in the last year and billions of dollars have been exchanged on the illicit market. She stated that in the past five years Colorado has finally reached a mature market which amounts to around $500 million in revenue a year. She stated that 4 out of 5 teenagers have access to cannabis products. It is a highly regulated industry which restricts the use of the pot leaf on advertising and notes that advertising cannot be geared towards children. At the current time, there are 55 medical dispensaries and they will have first access to dual licenses on January 1, 2020.
Sean McQuiston, 123 N. Gilbert, stated that he does not want to see any businesses or to be exposed to any smoke in La Grange. If made available in La Grange, it would set the tone for the availability and attitude about the use of cannabis. He stated that there are public safety concerns surrounding the use of cannabis, it is a nuisance, and that the Village is above allowing it.
Cindy Frymark, 114 Sunset, emphasized that cannabis is not a harmless substance as it has significant negative health effects. She noted that while it may have increased tax revenue in Colorado, that state is paying for the impacts and enforcement. She noted that alcohol has societal costs as well. She stated that various THC extracts such as 'candy land' and 'strawberry crush', attract younger users and should be avoided. She asked that the Village say no to cannabis.
Joleen Tschaikovsky, 350 S. Ashland, stated that she has a neutral stance on the subject of cannabis. She has been a resident of La Grange for 39 years. She notes that while people may not be blatant about use, it is still widely available. She also stated that statistics from Colorado should not be used as a comparison.
Joe Yount, 17 S. Catherine, noted that he is a lifelong resident of La Grange. He stated that he appreciated the concern for the public health as well as the image of a family based village. However, he cautioned that most suburban towns have a drug problem. He hoped that by prohibiting cannabis that more attention could be devoted to the education and treatment of addiction.
Bob Malham, 547 S. Kensington, noted that he chose La Grange as a place to raise his family as it is a family oriented town. He stated that he was worried that by providing easy access to cannabis and by removing the stigma, it sends a message that it is okay to do drugs. He stated that the extra tax dollars are not worth it and referenced strip clubs as another instance of a legal business but not a good fit for La Grange.
Ray Aylesworth, 300 S. Kensington, noted that municipalities have a duty to act on the issue and asked what action other towns were taking. She also inquired as to how various cannabis businesses would interact with locations such as elementary schools as she had concerns regarding the possible traffic through the area.
Justin Hanson, 301 S. Brainard, asked if a draft ordinance had been developed yet. He expressed concerns that residents may not know enough about the topic.
President Livingston responded that an ordinance has not yet been developed as the Board wanted to hear from the community first. A draft ordinance will likely be considered at the next Village Board Meeting.
Jane Yount, 17 S. Catherine, stated that the previous TIF was positive for the Village as was allowing limited liquor licenses. However, she does not want pawn shops, packaged liquor or marijuana dispensaries.
Jim Palermo, 216 Ashland, stated that last week Chicago Mayor Lightfoot expressed a desire to ban dispensaries in the loop. He noted that if cannabis does not belong in the loop, it may not belong in La Grange either.
Michael Deloria, Gilbert Avenue, stated that he thought more discourse was required. He was also concerned with risks involving cash businesses.
President Livingston thanked all those who attended for coming in to speak in regards to cannabis. He stated that one of the reasons why La Grange is such a vibrant community is because the community is engaged. He also stated that the Village leads and is first on safety, public health, strategic planning and economics. He stated that in his opinion, the risks and health impacts outweigh the unknown benefits and the Village should be "opting out" of recreational cannabis in all forms.
Trustee Kuchler thanked residents for attending the meeting and their involvement in the discussion. He stated that he agreed that cannabis is already being used, and the residents of La Grange will buy it outside of La Grange if it is not allowed within La Grange borders. He stated that he does not believe that prohibiting cannabis businesses will decrease consumption. He is comfortable allowing cannabis businesses with significant regulations.
Trustee Kotynek thanked residents for their attendance and participation. He stated that he is in agreement with President Livingston and does not believe that La Grange needs recreational cannabis without knowing all of the potential risks. He does not think La Grange should lead on this matter and believes the Village should opt out.
Trustee Holder stated that the Governor of Colorado said later after leaving office that allowing recreational cannabis was the worst decision he made as it changed the character of the state. The Village has a long record of maintaining its character and this is not something that the Village should approve. While the substance may be legal statewide, he noted that it does not mean that it needs to be allowed in a family oriented community such as La Grange. He stated that he will vote to opt out.
Trustee Augustine stated that it is the Village Board's job to listen to the residents of the Village. She thanked residents for coming and providing perspectives that help with decision making. While she is not yet decided, she stated that if approved it could not be solely for tax revenue purposes and there would need to be restrictions placed on where the businesses could locate.
Trustee Gale thanked individuals who spoke at the meeting. He stated that he agrees with Trustee Kuchler and believes that with the correct regulations and foresight that cannabis could be beneficial, if not now then perhaps in the future.
Trustee McCarty thanked all of the residents for their comments. He stated that he believes that allowing cannabis businesses would create a danger to the community. He noted that the federal government has yet to decriminalize cannabis and as a result the FDA does not inspect any of the product. He stated that currently the cost to society is too high even when compared to the possible tax benefits. He intends to vote no.
President Livingston stated that, based on the comments of the Trustees, the staff should prepare an ordinance to opt out of recreational cannabis completely. President Livingston thanked everyone for their discussion and public testimony. An ordinance to opt out will be considered at the October 14 Village Board meeting. Public testimony and comments will continue to be accepted on the topic.
5. CONSENT AGENDA AND VOTE
A. Ordinance – Design Review Permit #106 – 19-23 W. Harris Avenue, 21 W. Harris LLC
B. Minutes of the Village of La Grange Board of Trustees Regular Meeting, Monday, September 9, 2019
C. Consolidated Voucher 190923
Trustee Augustine stated that in consideration of her relationship with the Village Prosecutor, she recused herself from each item on the voucher related to the Village Prosecutor.
A motion was made by Trustee Holder and seconded by Trustee McCarty to approve the Consent Agenda as presented.
Approved by a roll call vote:
Ayes: Trustees Augustine, Gale, Holder, Kotynek, Kuchler, and McCarty
Nays: None
Absent: None
6. CURRENT BUSINESS
A. Resolution - Request for Class 6(b) Assessment Reduction, Dubak Industrial Holding, 408 E. Cossitt Avenue
President Livingston asked Trustee Augustine to introduce the item. Trustee Augustine stated that Dubak Industrial Holding, LLC, (the "Applicant") is the contract purchaser of the property at 408 East Cossitt Avenue (the "Subject Property') in the Village. The Applicant is seeking
support of its request for a Class 6b classification from the Cook County Assessor. The Applicant plans to demolish the existing building on the Subject Property and construct a new building on the site. A Class 6b classification results in a temporary reduction of the assessed value of a property, resulting in lower property taxes for a set period of time. The Subject Property is currently owned by JAARK Real Estate Development, LLC and was previously occupied by Handling Systems International, Inc.
The Class 6b program is an economic development incentive program administered through the Cook County Assessor's Office. Properties that receive a Class 6b property tax incentive are assessed at 10% of market value for the first 10 years, 15% in the 11th year and 20% in the 12th year.
The Class 6b incentive is available for construction of new industrial buildings, substantial renovation of existing industrial buildings, and substantial re-occupancy of "abandoned" property. For all Class 6b applications, the County requires that the local municipality provide a resolution or ordinance supporting and consenting to the 6b application stating that the municipality finds that the incentive is necessary for development to occur on the subject property.
The Applicant's current application requests Village support of a Class 6b application based on new construction. The Applicant is the holding company for Mr. Dubak's and his family's real estate interests. Mr. Dubak's electrical contractor company, Dubak Electrical Group is intended to occupy the Subject Property. Dubak Electrical Group is currently located at 10 N. Beach Avenue, which was the subject of a Class 6b application in 2016. The Applicant intends to relocate four of its current employees to the new facility and retain all other current employees at 10 N. Beach Avenue. The Applicant plans to hire 15 new full-time employees in year one and anticipates up to 23 new full-time employees by year five. Employees are proposed to be located full-time at 408 E. Cossitt Avenue, and not off-site as is sometimes the case with construction related businesses.
The Applicant proposes to demolish the existing building and redevelop the site with an approximately 27,800 sf building. The conceptual site plan is generally similar to the existing conditions, with the building situated east of the alley and parking west of the alley. The Applicant proposes to expand its existing electrical contractor business at 10 N. Beach into the new facility. Specifically, the Applicant notes that the proposed facility will "provide single source industrial electrical contracting, turn-key project delivery, control systems integration, engineering, contract maintenance, as well as maintenance and reliability planning programs." The proposed operations of the new facility fall within Standard Industrial Classification (SIC) Category 367 - Electronic Components and Accessories manufacturing, which is a permitted use in the I-1 District under the Village's Zoning Code.
Trustee Gale inquired if the applicant was required to meet a 24 month vacancy requirement. Village Manager Peterson responded that they were not because it is new construction.
Trustee Kuchler and Trustee Augustine stated that they appreciated the investment being made in La Grange.
Trustee McCarty stated his appreciation for the redevelopment and asked that the developers create a nicely designed building and site plan sympathetic to the adjacent residential area.
A motion was made by Trustee Kotynek and seconded by Trustee Holder to approve the resolution request for a Class 6(b) assessment reduction for Dubak Industrial Holding located at 408 E. Cossitt Avenue.
Approved by a roll call vote:
Ayes: Trustees Augustine, Gale, Holder, Kotynek, Kuchler, and McCarty
Nays: None
Absent: None
President Livingston thanked the applicants for their investment in La Grange.
7. PUBLIC COMMENTS REGARDING MATTERS NOT ON THE AGENDA
Boy Scout Representative Andy Pierce attended the meeting to provide an update about local scouting which has been active in the area for 102 years.
8. TRUSTEE COMMENTS
Trustee Holder thanked the La Grange Business Association for their record setting work on the West End Art Festival.
Trustee Kotynek thanked the Boy Scout representative Andy Pierce for attending the meeting. He stated that the Scouts provide important work and build important values.
Trustee McCarty thanked the EQC for their work on developing a report in preparation for the upcoming refuse contract bid process.
9. CLOSED SESSION
None.
10. ADJOURNMENT
At 9:53 p.m. Trustee Kotynek made a motion to adjourn, seconded by Trustee Augustine. Approved by a voice vote.
https://www.villageoflagrange.com/ArchiveCenter/ViewFile/Item/2348