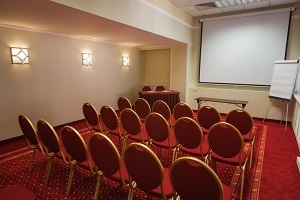 The Village Board of Sherman, Illinois approved a modified agreement with Gov 311 Inc. during its recent meeting.
The pact consisted of a mobile application customer agreement, and with the modification the village is able to make a single-year agreement with the service rather than a typical agreement period of three years. With the year-long option the cost is kept at $1,000. The agreement was approved in a unanimous fashion.
The meeting also saw the review and approval of meeting minutes from its previous session on Jan. 5 and a corrected version of minutes from a public hearing held on Dec. 28, 2015. The list of bills were also approved for disbursement.
The Emergency Management Agency also offered a presentation relating to the Zika virus. Detailed information from the Centers for Disease Control and Prevention (CDC) is available through a link on the village website.
Randy Burge, president of the Sherman Fire Protection District, offered gratitude for the board's purchase of thermal imaging cameras; a sample camera was showcased to those present at the meeting. It is also noted that an increased number of calls for fire protection services highlights the need for equipment.