Amid historic fiscal dysfunction Democrats re-elect Madigan as House speaker for 17th time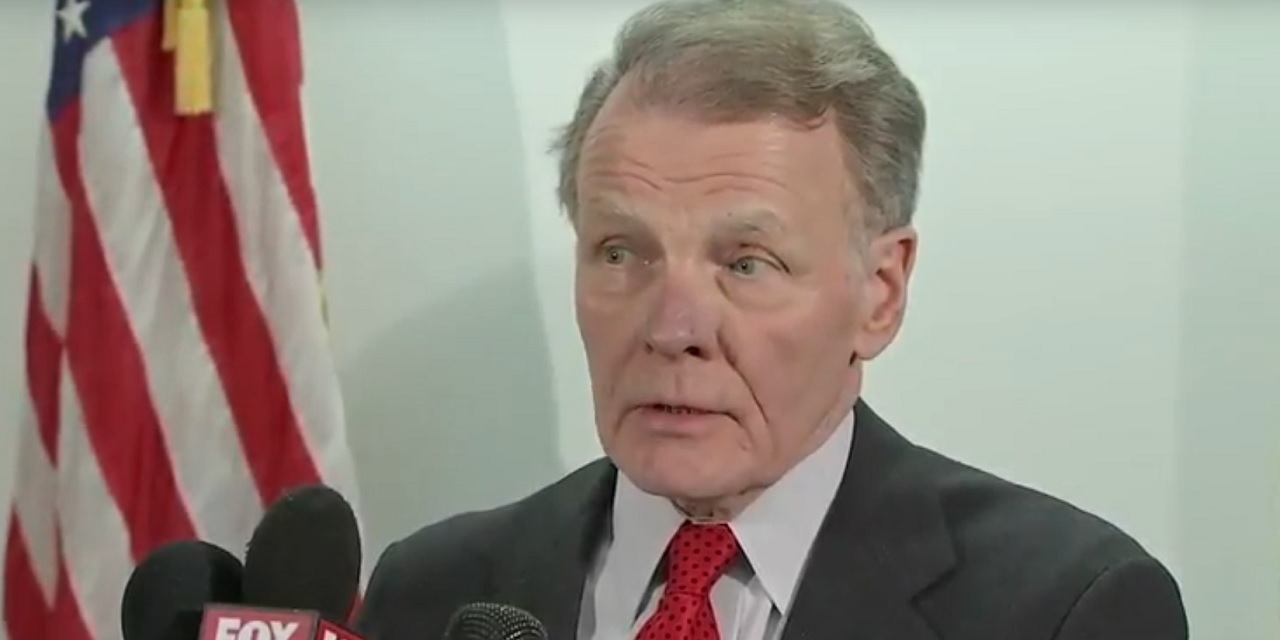 Illinois House Speaker Mike Madigan (D-Chicago) during Dec. 6 press conference
Longtime politician Mike Madigan (D-Chicago) will serve as House speaker for another two-year term after House Democrats re-elected him to the post for the 17th time Wednesday.
Madigan won the speakership 66-51 -- with all House Democrats, except state Rep. Scott Drury (D-Highland), voting for the Madigan.
All Republicans present voted for state Rep. Jim Durkin (R-Burr Ridge).
Madigan, who has faced minimal opposition to his position as Speaker over the years, seemed to be losing popularity due the budget stalemate, which led some Illinoisans to believe his days as speaker were numbered.
State Rep. Mark Batinick (R-Plainfield), however, said he was not surprised by the vote.
"Well, nobody else stood up to run from the Democratic side of the aisle, so we knew it was kind of expected," Batinick told North Cook News. "Scott Drury had talked about possibly challenging Madigan. He decided not to do that, although he voted present."
Drury expressed interest last month in getting a better understanding of the nomination process for speaker, telling Chicago Tonight he would "do the right thing for the state of Illinois and my constituents" on Jan. 11.
Drury has represented District 58 since 2013. He is vice chairperson for the Judiciary-Criminal Committee.
According to Batinick, it's one thing for Democrats to say there is no other Democrat running, so they have no choice but to vote for Madigan. But what's really going to be interesting, he said, is how Democrats will vote on the House rules.
Batinick explained that it's not so much who the speaker is as it is the rules he or she puts in place through votes.
"I'll be interested to see when the House rules come up for a vote in a week-and-a-half, if those Democrats that are calling for change and calling for independence are willing to vote against those House rules," Batinick said. "That's what I'm really interested in. I think that's just as important as the speaker vote."
As House speaker, Madigan has the power to influence legislative activities through statutes, constitutional mandates and House rules. He controls debates on bills, resolutions and amendments; formally calls votes; and determines the House schedule and the legislative agenda.
The Illinois Blue Book states that "traditionally, the Office of the Speaker of the House has a profound bearing on the effectiveness of Illinois government and citizen representation in the state."
Many Illinoisans would agree that the state government has been ineffective because of Madigan. He has maintained speakership since 1983 -- with the exception of two years when Republicans gained control over the House -- making him the longest-serving House speaker in Illinois history, on track to becoming the longest-serving state House speaker in U.S. history.
Chicago Magazine named Madigan the second most powerful Chicagoan in 2013 and 2014, and an article in the Chicago Tribune referred to Madigan as "boss of the Democrats and boss of Illinois."
That said, Madigan's support is beginning to fade.
Former State Rep. Mike Smiddy (D-Hillsdale), whose term ended this month, recently told WQAD that Madigan is standing in the way of major reforms that could get Illinois back on its feet and has "outlived his usefulness in Springfield."
Several editorial boards have also spoken out against Madigan.
The Belleville News-Democrat editorial board stated that Madigan "is the rock in the stream that carried six governors, more than 200 state senators and more than 500 representatives past him." It also pointed out that when Madigan took office the state owed $2.4 billion to its state pensions -- a number that has since risen to $130 billion.
The State Journal-Register editorial board challenged House Democrats to "think of themselves as the speaker's employer and vet Madigan accordingly."
The loss of four Democratic seats in the House last November broke the supermajority, but with Madigan controlling the House for another two years, legislative reforms -- largely championed by Illinois Republicans -- will likely continue to face resistance.
"The other story that is happening right now is that the Senate is starting to act like the upper chamber," Batinick said. "So, you have (Senate President John Cullerton) stepping out of the shadow of Madigan a little bit and negotiating with (Senate Republican Leader Christine Radogno), and that's something that hasn't been happening in the House. So the path forward for GOP party may actually be through the Senate."
Want to get notified whenever we write about
The State Journal-Register
?
Next time we write about The State Journal-Register, we'll email you a link to the story. You may edit your settings or unsubscribe at any time.
Sign-up for Alerts
Organizations in this Story
One Copley Plaza
Springfield, IL - 62701
More News