California public employee near-strike experience not easily compared with Illinois, public policy advocate says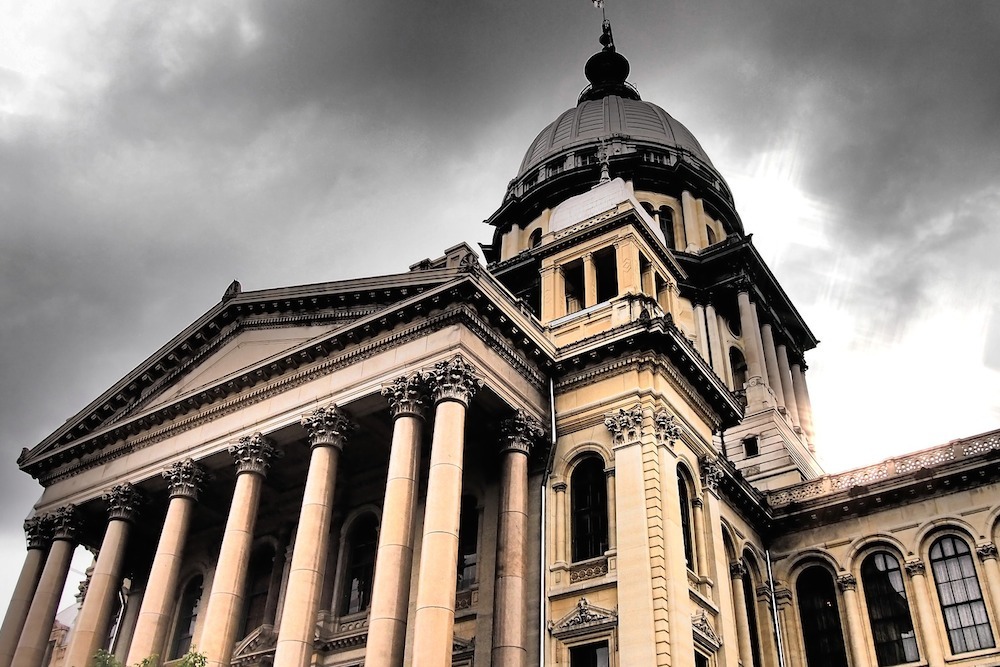 As Illinoisans watch the ongoing tussle between Republican Gov. Bruce Rauner and the state's largest public employee union, some are considering what California's response was to a looming strike in December, a public policy official from that state said during a recent interview.
"I guess you could say they did blink," Ed Ring, vice president of policy research with California Policy Center, said during a recent edition of the Chicago-based radio show Illinois Rising.
Ring said he did not know how much of the experience in California – where Gov. Jerry Brown, a Democrat, avoided a strike by Service Employees International Union (SEIU) – can be applied to Illinois, with its Republican governor at an impasse with American Federation of State, County and Municipal Employees (AFSCME).
"California probably is the bluest state in the country and there's an awful lot of popular support for the policies that the governor and the state legislature are enacting," Ring said. "For whatever reason, there hasn't been a lot of effective opposition or message to the voters of California. So it's tough to use California as an example."
Ring's comments came as part of a conversation with Illinois Opportunity Project co-founders and Illinois Rising co-hosts Pat Hughes and Dan Proft. Proft, in addition to hosting Illinois Rising, is a principal of LGIS (Local Government Information Services), which owns this publication.
In early December, California narrowly avoided a strike by the membership of SEIU Local 1000 – that state's largest government employee union – after an 11th-hour agreement was reached with Brown's office. The crux of negotiations had been cost of living adjustments, Ring said.
"What they wanted from the state was about a 3 percent rate increase over three to four years," Ring said. "And with the state in budget constraints and what-not, Jerry Brown was reluctant to go that far. They got to the point by fall where they still sort of were at an impasse."
SEIU's leadership felt they had the right to strike, Ring said, and California case law certainly suggests they do. Back in 2010, the California Supreme Court clarified the right of public employees to strike. In the case City of San Jose v. Operating Engineers Local Union No. 3, that state's highest court also ruled that countervailing public interest may suspend that right, particularly in cases public welfare is concerned. In Illinois, certain public employees, such as prison guards and police officers, are not permitted to strike.
The vast majority of AFSCME's voting membership in Illinois voted last month to authorize a strike if their leaders should call for it. However, the state and AFSCME are in a holding pattern over any possible strike after last week's Fourth District Appellate Court decision to put on hold the Nov. 15 Illinois Labor Relations Board ruling. That ruling unanimously declared talks between the union and the state to be at an impasse.
Illinois'' contract with its union employees expired on July 1, 2015, and talks since then have been unproductive.
Even after more than three months since narrowly avoiding a strike, not everything has been worked out in California between SEIU and Brown's office, Ring said. "But it looks like they're going to get about a 15 percent raise over the next three to four years."
Want to get notified whenever we write about
Illinois Opportunity Project
?
Next time we write about Illinois Opportunity Project, we'll email you a link to the story. You may edit your settings or unsubscribe at any time.
Sign-up for Alerts
Organizations in this Story
More News