Veteran Statehouse reporter: Public still needs to know, but who will tell them?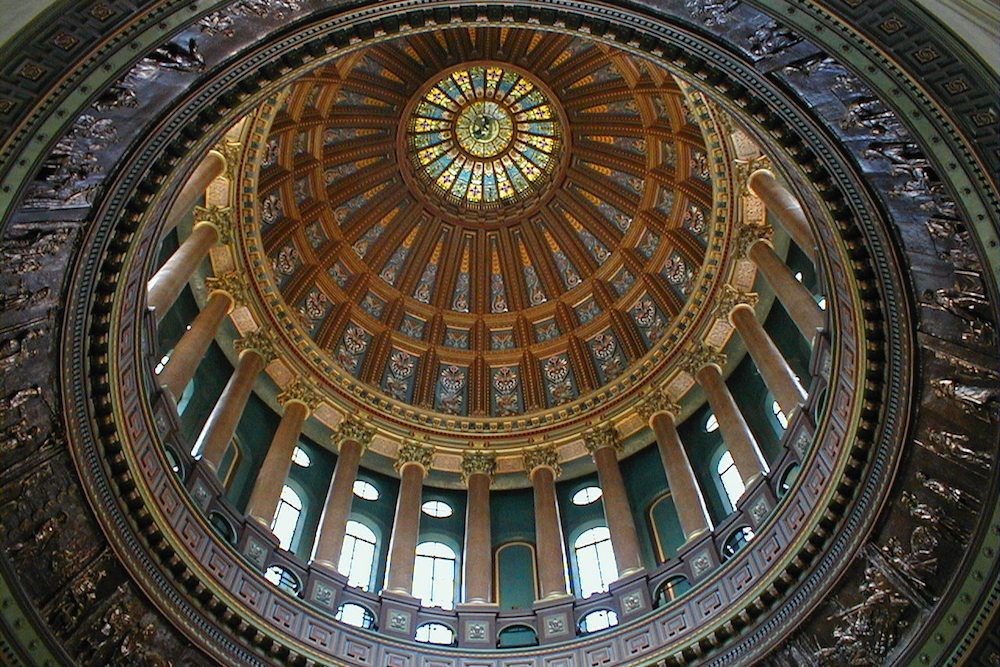 Illinois State Capitol | By Agriculture at English Wikipedia - Original uploader was Agriculture at en.wikipediaTransferred from en.wikipedia to Commons by Druffeler using CommonsHelper., CC BY-SA 3.0, https://commons.wikimedia.org/w/index.php?curid=10113961
Charlie Wheeler, who spent more than two decades covering the General Assembly, sees a disturbing trend: more profit and less press.
Speaking before a panel session at a recent Better Government Association (BGA) forum, Wheeler reminded the audience of how the media got its start and what it once meant.
"The notion that you could [self-govern] without this divinely ordained individual who was supposed to be your ruler, that was different," Wheeler said. "That didn't exist anywhere else on this planet. The key to it was, people can do this if they know what's going on, if they have the information about public issues, public policy choices; people who want to be leaders, so that they can make good judgments about actions that should be taken; who should be in the Legislature and the executive offices."
Now the director of the Public Affairs Reporting graduate program at the University of Illinois-Springfield, Wheeler got his start in journalism in 1969 at the Chicago Sun-Times. He said his grandfather covered the Capitol in the early 20th century, and he followed, reporting on the House during critical developments in the '70s, '80s and '90s, including the Illinois Constitutional Convention.
"We are the eyes and ears of the public," Wheeler said. "All the years I sat there in the Illinois House, listening to them carry on – I wasn't doing it because I couldn't think of anything better to do with my time. I kind of enjoyed it, but I would have rather been at a baseball game. On the other hand, I figured I was there because I figured the people who read the Sun-Times back in Chicago needed to know… . So I was there, day in and day out, for 20-some years."
Wheeler listed many cities that once covered the Capitol and how few are left, leaving political journalism "a skeleton." He also lamented the need for speed over quality, saying reporters used to have time to collate information from various sources to write a thorough account of political actions.
"Now we've lost all this media presence at a time … when we need it more than ever," Wheeler said. "You look at the issues that face the state of Illinois, and it requires a citizenry that are informed and understand what it's all about – more than you get from the tweets and the Facebook posts of the partisan players in the game. This may sound cynical, but I would venture to say that if public officials think nobody is paying attention to what they're doing, they're more inclined to kind of fudge than they would be if they thought someone was kind of watching over their shoulder."
After Wheeler spoke at the "The Future of News: Covering the Capitol" forum, a panel that included John O'Connor of the Associated Press, Angie Muhs of the State Journal-Register, Natasha Korecki of POLITICO Illinois, Chris Krug of the Illinois News Network and Clark Bellfrom of the McCormick Foundation's Journalism Program talked about the current situation, led by BGA President and CEO Andy Shaw as moderator.
Want to get notified whenever we write about
The State Journal-Register
?
Next time we write about The State Journal-Register, we'll email you a link to the story. You may edit your settings or unsubscribe at any time.
Sign-up for Alerts
Organizations in this Story
One Copley Plaza
Springfield, IL - 62701
More News