Glenbard Township High School District 87 Communication, Legislation, and Partnerships Committee met January 22
Glenbard Township High School District 87 Communication, Legislation, and Partnerships Committee met January 22.
Here is the minutes as provided by the committee: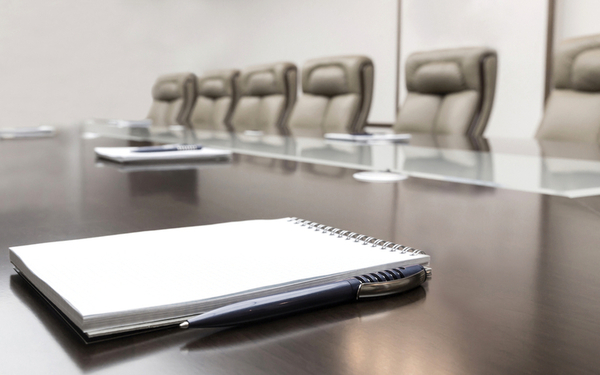 Present: Bob Friend, Mary Ozog, Amy Goodman, Bonniejean Alford, Peg Mannion, and Judith
Weinstock
Community Relations Update
Youth Leaders Community Forum
Aligns to strategic plan Priority 3: Strengthen productive home, school and community
partnerships for education.
• Guests include variety of professionals who work with our students outside of the school
day, including representatives of libraries, park districts, mental health organizations,
DuPage County agencies, faith-based organizations and more.
• More than 200 guests invited
• 11 a.m. Jan. 31 at Marquardt School Dist. 15 administration building
• Shimi Kang will present The Myth of Normal: Understanding Anxiety, Depression and
Addiction
• Event benefits:
o Networking with our superintendent and assistant principals for student services
o Increased awareness of Glenbard Parent Series
Rollout of redesigned website
Our move away from FirstClass email also triggered a change to our website because a
FirstClass tool was our website content management system. In late December, we launched
our redesigned district site & Glenbard South's redesigned site. The remaining school sites will
be phased in this month.
Features:
• Ability to subscribe to the Google events calendar on our website. When people
subscribe to the calendar, events will appear on their calendar.
• Tech Services page, which links parents to everything from PowerSchool to My School
Bucks to Schoology and more.
• The site is streamlined and will provide an improved search
• Optimized for mobile devices
• Compliant with the Americans with Disabilities Act
• improved language translation
There was discussion of how website content is managed. A website liaison at each school and
Peg Mannion manage the content. The website liaisons receive a stipend for this work.
Veto of Senate Bill 444
Gov. Rauner issued an amendatory veto to SB 444, the bill that would make technical changes
to the funding provisions of the new evidence-based school funding model. The bill now requires
additional legislative action that will further delay the issuance of any funding based on the new
distribution formula.
Next steps:
• The General Assembly will have to take up the governor's amendatory veto at its next
meeting.
o The House will convene this week; both chambers are scheduled to convene on
Jan. 30 and 31.
o If both chambers accept the governor's changes, the bill will be enacted
immediately with the original provisions of SB 444 plus the governor's changes.
o If both chambers vote to override the amendatory veto, the bill will become
effective without the governor's changes.
o The entire bill would be dead if either of the chambers fails to act or if the
chambers take differing action.
Transition from Legislative Liaison
After many years as our legislative liaison, John Moss has retired. The following is an overview
of the transition of legislative duties:
• Peg Mannion/ Legislative Education Network of DuPage (LEND) will coordinate briefings
for the Communication Legislation & Partnerships Committee.
• Peg Mannion/ Chris McClain will prepare legislative updates for Board meetings.
• Chris McClain/ Donna Kelly will coordinate waiver requests to the Legislature.
• Dave Larson/ Chris McClain/ Peg Mannion will coordinate advocacy efforts related to
state and federal legislation.
• Peg Mannion/ LEND will monitor state & federal legislative issues.
LEND Executive Director Peggy Agnos is tremendously knowledgeable about legislative issues
at the state and federal levels. As we've done for many years, we will work with Mrs. Agnos to
ensure we are apprised of legislative issues that affect our schools.
PEP update
• PEP received approximately $3,500 through its annual appeal
• An annuity will match donations for future growth
• Thank you letters will be sent to Glenbard employees who donate to PEP's neediest
family fund.
https://www.glenbard87.org/wp-content/uploads/sites/2/2018/03/CLP-18-01-22-Minutes.pdf
Want to get notified whenever we write about
Glenbard Township High School District 87 Board
?
Next time we write about Glenbard Township High School District 87 Board, we'll email you a link to the story. You may edit your settings or unsubscribe at any time.
Sign-up for Alerts
Organizations in this Story
Glenbard Township High School District 87 Board
More News