Analyst: GOP gains in General Assembly upend Democratic power dynamic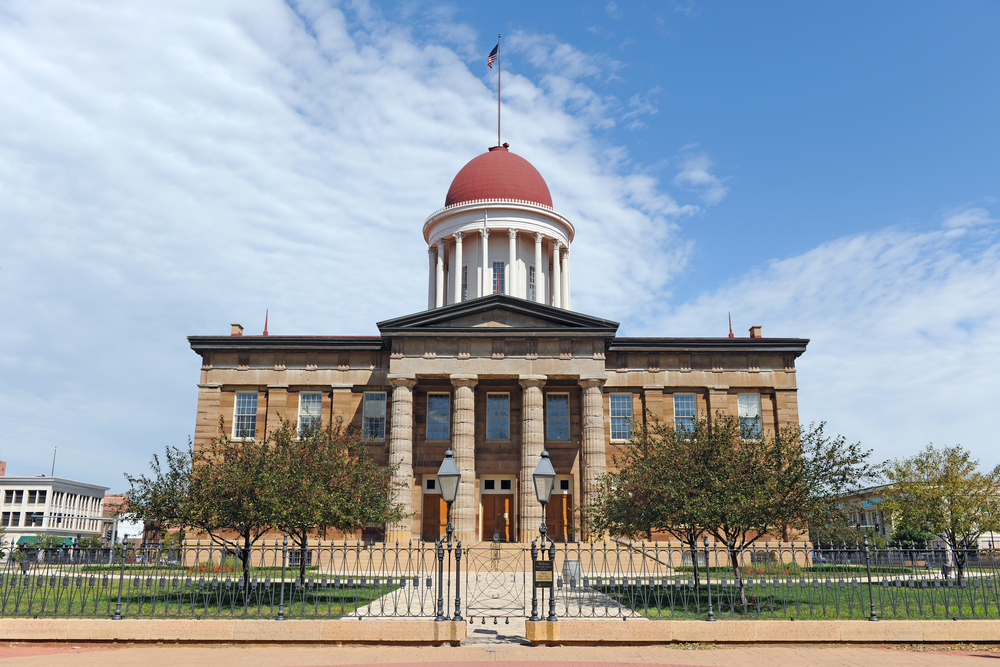 Democrats' loss of their state House supermajority also means unions have become slightly weakened in Springfield. | File photo
The recent election dropped Democrats out of the supermajority in the state House as Republicans gained four seats there, in addition to two seats in the state Senate.
With these gains, the question of possible state reform arises. As Dan Proft noted on his "Illinois Rising" radio show, there is now a "slight change in the balance of power."
Michael Lucci, vice president of policy at Illinois Policy Institute, told Illinois Rising, "There are issues such as the progressive tax, which would require a supermajority, that are now going to be off the table for the next legislative session."
Lucci indicated there are also some other proposals that won't come up during the next General Assembly, which convenes in January.
Democrats' loss of their state House supermajority also means unions have become slightly weakened in the state, Lucci said. State unions are of importance in relation to government because, as noted by Lucci in the past, when Democrats have not had their way, state unions supporting them fight the governor to get their bills signed into law.
"I think that it's going to be very damaging for Democrats if they refuse to go along," Greg Bishop from Illinois News Network told Illinois Rising. "All it took was one seat flipping for the Republicans to eat away at that supermajority. The supermajority is necessary for the Democrats to override the governor. Democrats are not going to be able to wield as much power as they have in the past."
During this next legislative session, many taxpayers are hoping to see state budget reform, Proft said.
Bishop was not very optimistic, but said Democrats risk a public backlash if they continue to obstruct progress.
"Realistically, I think what we are going to see is continued loggerheads," he said. "I think it's going to be very problematic for Democrats in the optics game if they continue to block any type of reform."
Bishop also sees longtime House Speaker Mike Madigan's (D-Chicago) image jeopardized by the lingering budget impasse.
"I think the reality is people are starting to realize Speaker Madigan has been in power for three decades, and I think people have a problem with that," Bishop said.
Bishop also said Madigan "tried to associate Republicans with (President-elect Donald) Trump" during the election campaign -- a tactic that worked in northern Illinois, but not so much in southern Illinois.
Bishop's message to Illinois citizens: "Don't give in and continue to fight in 2018."
Want to get notified whenever we write about
Illinois House Speaker Michael J. Madigan
?
Next time we write about Illinois House Speaker Michael J. Madigan, we'll email you a link to the story. You may edit your settings or unsubscribe at any time.
Sign-up for Alerts
Organizations in this Story
Illinois House Speaker Michael J. Madigan
More News