Legislators urged to give Rauner a scissors, just in case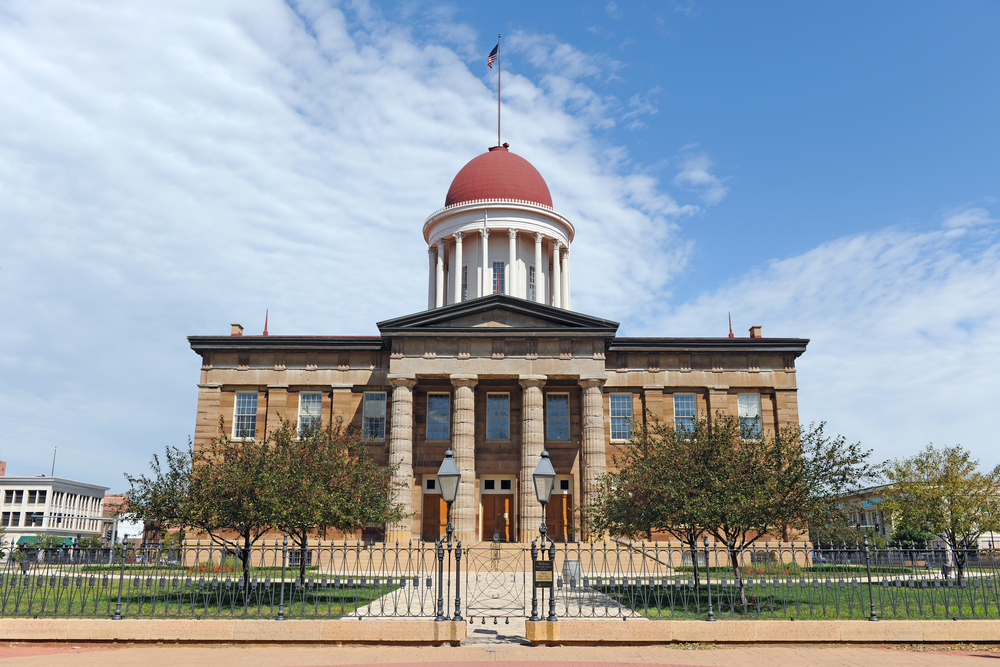 The General Assembly needs to pass a recently introduced bill that would give Gov. Bruce Rauner the power to cut spending on any fiscal year 2018 budget sent to him to ensure a balanced budget, an editor for the non-profit group Illinois Policy argued recently.
Typically, legislators craft a budget that is sent to the governor to either veto or sign. If vetoed, the bill goes back to the General Assembly; if enacted, it is administered.
But Amy Korte writes that the state has not sent a budget through that process since June 2015, when Rauner vetoed the last full-year budget he was offered on the grounds that it included a $4 billion spending deficit. The state has run on stopgap budgets ever since.
House Speaker Mike Madigan got a bill that included a $7 billion deficit through his chamber in May 2016, but the Senate rejected it. The General Assembly continues working on a budget agreement.
House Bill 3868, introduced by state Rep. Jim Durkin (R-Western Springs), would allow Rauner to make trims to any unbalanced budget presented to him in order to ensure a balance. He would not be allowed additional cuts to create a surplus.
"The State is currently confronted with an unprecedented fiscal crisis," the bill reads. "Although the Constitution of the State of Illinois requires that spending not exceed available revenues, the State is currently spending in excess of estimated revenues during fiscal year 2017, which is significantly increasing the backlog of unpaid bills. Without substantial corrective action taken by the General Assembly, the fiscal year 2018 budget will also be unbalanced."
Illinois' financial situation is dire, with $267 billion in state and local government retirement debt, equal to $56,000 per household, and unpaid bills of $12.5 billion. The state's June 2016 six-month stopgap budget provided the most recent example of the General Assembly's inability to agree on a balanced budget, creating a gap of $8 billion between projected spending and projected tax revenue collection. This shortfall comes even as Illinoisans face some of the largest tax rates in the country, a discrepancy Korte attributes to misplaced spending priorities on government worker pay and retirement costs.
In addition, Illinois' credit rating was downgraded in February to two steps above "junk" status, giving the state the worst credit rating in the country.
Under such strains, Korte argued that Durkin's bill would allow the governor to cut spending and eliminate a budget deficit. Specifically, the bill allows the governor to create a contingency reserve for the state to pay for core services, though Rauner would be prohibited from using funds from state aid to education and early childhood programs to populate the contingency funds. The governor would be able to move unspent money from special funds, barring federal trust funds and state retirement funds, to the general revenue fund. Rauner would also be able to modify statutory transfers out of any funds other than payments for debt service or the state's road fund.
The bill would grant the governor authority to reduce payment rates for service providers and delay payments for statutory continuing appropriations, which include lawmaker compensation. All of these authorities would expire on July 1, 2018.
Want to get notified whenever we write about
Illinois Representative Jim Durkin (R-82nd)
?
Next time we write about Illinois Representative Jim Durkin (R-82nd), we'll email you a link to the story. You may edit your settings or unsubscribe at any time.
Sign-up for Alerts
Organizations in this Story
16W281 83rd St. Suite C
Burr Ridge, IL - 60527
More News