Little help, big harm seen in proposal to tax home repair work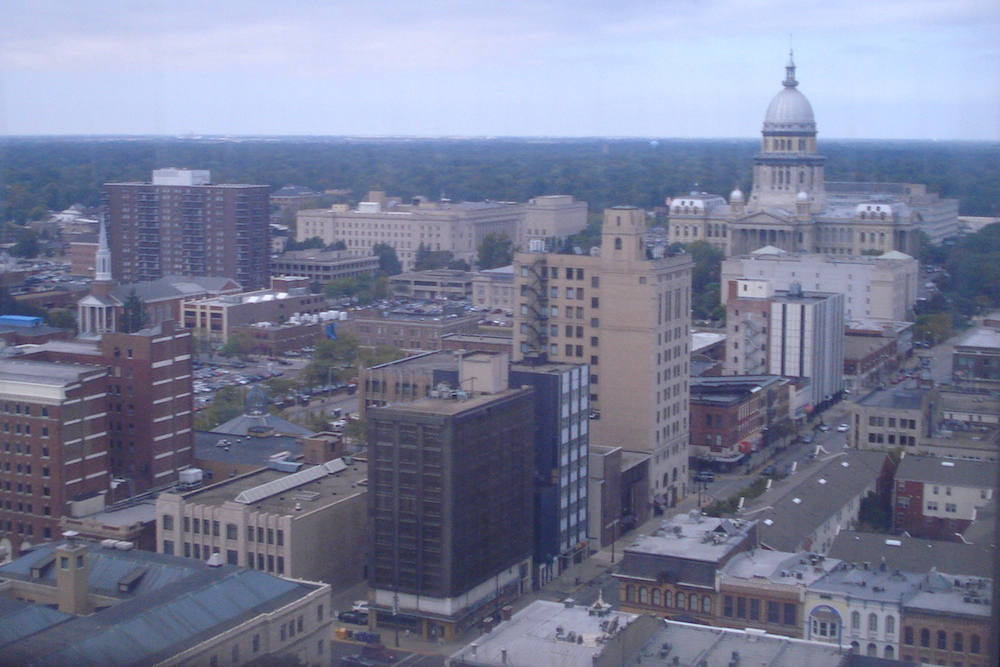 Springfield, Illinois | By Katherine Johnson, A dreary day in Springfield Illinois, CC BY 2.0, https://www.flickr.com/photos/59179708@N00/1469062503
One piece of legislation proposed in the Senate's "grand bargain" could cripple home builders in lllinois, cost hundreds of jobs and take millions out of the already depleted state coffers, a contractors' representative said recently.
"I know there's a certain amount of desperation to find other revenue streams, but this form of taxation is just too narrow," Bill Ward, the executive vice president and director of the Home Builders Association of Illinois, told the Sangamon Sun.
Ward estimates that the proposed sales tax on home repairs could cost the industry and state as much as $47 million in repair work, 521 jobs and almost $8 million in sales tax revenue.
All for a bill critics argue would have little real impact on the state's massive debt.
As proposed, the measure would slap a 6.25 percent sales tax on home repairs, landscaping, dry cleaning and storage facilities usage. Ward argued that homeowners would become much less likely to spend money on having that kind of work done.
"Given the circumstances, we know something is probably going to happen on the tax front," he said. "But I can't see how this would be a good policy. You want people to repair their homes."
Ward stressed the need to find alternatives that would better help with the state's financial strain.
"For example, the repair tax would only generate up to $60 million annually, while the soda pop tax could be up to $600 million," he said. "Then there's the damage that would be done. Just like a soda tax will result in people drinking less soda, a repair tax will result in less home repairs being done."
Ward also sees the proposal resulting in even more of a hardship for seniors, those on a fixed income and fire- and storm-damage victims.
"On $20,000 damage to a home, the tax will amount to $1,250 in home repair work," he added.
The bill was introduced by Sen. Toi Hutchinson (D-Olympia Fields), who has defended it as part of an overall measure to get the state out of a hole that now finds it billions in debt.
"It's been fast-tracked," Ward said of the bill. "There was no hearing, and we weren't given the chance to speak out against this. We're going out as an association now to let people know we're opposed and this is out there."
Want to get notified whenever we write about
Home Builders Association of Illinois
?
Next time we write about Home Builders Association of Illinois, we'll email you a link to the story. You may edit your settings or unsubscribe at any time.
Sign-up for Alerts
Organizations in this Story
Home Builders Association of Illinois
More News