Village of Illiopolis Board of Trustees met October 30.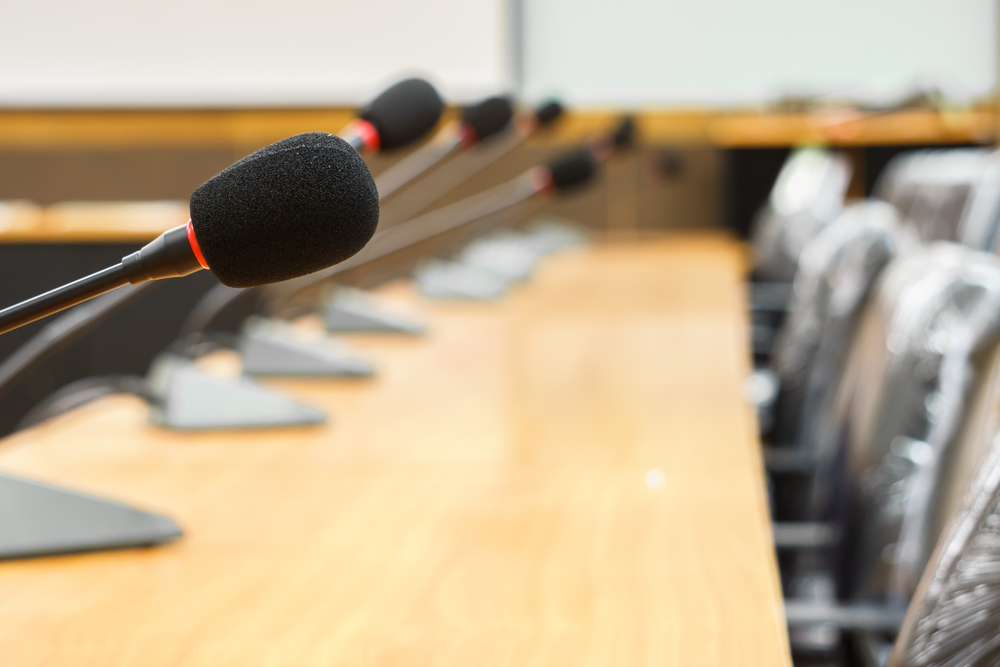 Village of Illiopolis Board of Trustees met Oct. 30.
Here is the agenda provided by the Board:
Mayor Rogers called the meeting to order at 6:00 P.M. and led the Pledge of Allegiance.
Agenda was adopted as presented.
Open Forum
Sheila Crosby talked with the Board about the new contract she came up with for leaf pick-up. She says (depending on the weather, sticks etc.) they can typically do 2-3 blocks an hour. Leasing the machine out was not an option they wanted to do, she did mention that the truck and machine are for sale. The Board had a few more questions for her. She said she would get more information together and get back with them.
Vision Plan
The Board looked over the 5-yr. Vision Plan. M. Oesch spoke about property and how it may be utilized in the future. M. Oesch urged the Board to keep Mayor Rogers updated on any notable ordinance violations. It was mentioned that a resident on Matilda St. had tires in their yard. M. Oesch wanted to reiterate that rimmed and un-rimmed tires cannot be stored outside. Mayor Rogers asked if someone could go down the alley between 2nd and 3rd and let him know if there is tall grass in a couple of yards in that area. 313 5th St. along with the old Methodist Church property were discussed.
Comprehensive Plan was discussed. It needs to be put on the next 5-yr planning meeting. M. Oesch suggested we review plans from neighboring communities. He would like to see business events/items posted to our business calendar.
J. Impson said he would like to sit down as a Board to discuss a budget, not as individuals giving ideas to the Treasurer. He also said that leaf pick up needs to be on a calendar to start discussing towards the end of August, early Sept.
It was mentioned that Mayor Rogers does a good job at keeping everyone updated on community development. M. Oesch requested that after the meeting minutes are approved at the meeting, he would like them sent to him so that he can post them on the website.
IEMA Conference was discussed. J. Horsley could not make it this year, but mentioned that in previous years he has attended. Similar subjects are updated frequently. Strategic Plan is ongoing with M. Mann.
Tree Planting Program was discussed. M. Oesch asked if this is something that we want to continue doing. It was suggested to go more with a Planting Tree Education Program for now.
Updating water billing goals i.e. electronic bill pay was decided to keep on the short term goals. Annexation was discussed and the Board decided to keep it on the short term goal list. It was asked if an Enterprise map was posted to our website, yes it is.
New Business
Natural Hazard Mitigation Program was reviewed. Some of the ideas that were discussed was weather radios for the senior citizens and possibly learning how to use them. Another idea was ordering extra wide barricades when road closures are necessary. Mayor Rogers mentioned to the Board that he looked into whether it was solely up to the Liquor Commissioner on reclassification of a liquor license. He was advised that since the Board is the one that votes to increase or decrease the number of liquor licenses, that the Board should vote on the reclassification (i.e. a pour license).
Comments
Mayor Rogers informed the Board that we have an old trailer that is down at the shop and asked if they wanted to it up for surplus. He also wanted to know if we should continue to put an ad in the paper on the missing Illiopolis letters. The Board did not feel it was necessary. Mayor Rogers asked if we want to pursue having EJ Water do our water billing. The Board said to put it on the next agenda.
J. Impson made a motion to go into executive session at 8:30 pm for personnel with M. Oesch seconding. Roll call- all ayes.
M. Oesch made a motion to come out of executive session at 8:50 pm with J. Impson seconding. Roll call- all ayes.
The Board discussed re-advertising for the Public Works position. M. Oesch wanted to clarify that this is for a new position. J. Impson made a motion to adjourn at 8:56 p.m. with B. Honea seconding. Motion carried 5-0-0.
The next regular meeting date is November 6, 2017 at 6:00 p.m
https://www.scribd.com/document/363709090/17-10-30-5-yr-plan?secret_password=K9FeYR7LVhSo3KpebXws#fullscreen&from_embed
Want to get notified whenever we write about
Village of Illiopolis
?
Next time we write about Village of Illiopolis, we'll email you a link to the story. You may edit your settings or unsubscribe at any time.
Sign-up for Alerts
Organizations in this Story
More News