Lincoln Park District Board met March 14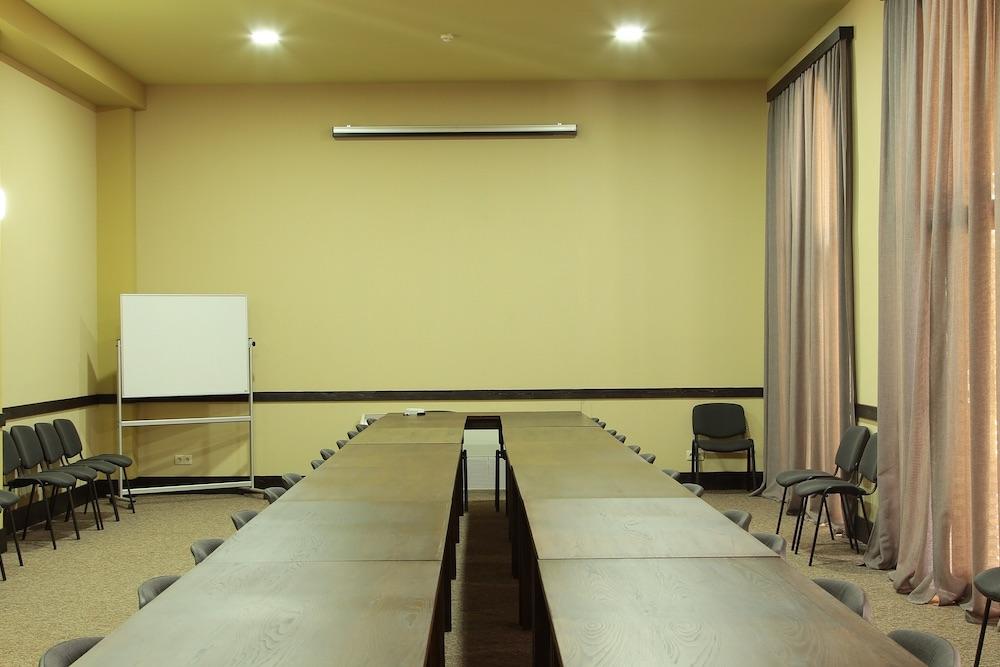 Lincoln Park District Board met March 14.
Here is the minutes as provided by the board: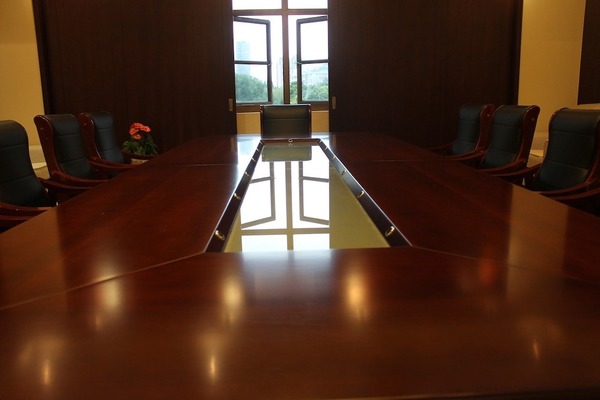 Call to Order – At 6:00 pm Jayne Weaver called to order the Lincoln Park District Board of
Commissioners' monthly business meeting.
Roll Call – Commissioners attending were Jayne Weaver, Dave Perring, Don Peasley, Laura
Duffer and Gary Nodine. Attending from the Park District were John Andrews, Vern Haseley and
Angie Coombs. Jacki Pavlik and Abby Neece were absent.
Minutes of Meeting – Minutes of the February 14, 2018 were presented to the board for
review. Jayne asked if there were any questions, comments or suggested changes. Dave Perring
motioned to approve the minutes as presented, which was seconded by Laura Duffer, and
approved after a unanimous, roll-call vote.
Recognition of Visitors: None.
Accounts Payable – The operating expenses were submitted for approval in the following funds:
GENERAL - $ 4,120.07
RECREATION - $ 4,229.94
CAPITAL IMP. - $ 296.63
LIABILITY - $ 3,848.00
Laura Duffer made the motion to approve Accounts Payable, which was seconded by Dave
Perring. The motion passed after a unanimous, roll-call vote.
CASH FLOW REPORT – The following balances were reported as of February 28, 2018.
RECREATION - $ 10,930.10
GENERAL - $ 54,572.58
CAPITAL - $ 1,725,544.51
AUDIT - $ 3,345.22
LIABILITY - $ 31,308.85
2014 DEBT CERT & INT. - $ 41,192.32
Jayne stated that membership totals seem to be down when compared to the same month of
the previous year. There was a membership promo offered in December which resulted in
some members renewing earlier to take advantage of the offer.
Director's Report – John Andrews
- I received some bids in regards to repainting the toddler pool and the black lines in the lap
pool. Ron Hall still needs to view the condition to prepare his bid. Vern stated that Ron had
stopped by earlier that day. Dave asked if the current paint was flaking off, but John stated that
it is just fading.
- I have recently received just a few complaints about the current tennis and pickle ball fees. I
suggested that we can include the court usage in the Full Access pass, but the individuals that
submitted the complaints did not like that option. Angie explained Marcia's previous reasoning
for the court fees (closing courts for a reservation/non-open gym usage), which are cheaper
than court fees of other nearby facilities. There are a few groups of individuals that do travel to
Lincoln just to use the facility's tennis courts at a lower fee.
-I purchased heat press so that we can now print our own shirts for programs and events. This
will save money over time and I have even been contacted by another entity requesting that we
print some shirts for them, for a fee of course. Dave asked if Kevin Curry was helpful, and John
stated that Kevin is willing to help out. Vern and Tony built a stand for the press and converted
the old men's restroom-turn storage room into a "press room".
-Open gym starts on Monday, for which we already have 25 participants signed up, but we
anticipate more as registration continues.
-I will speak to Linda Nodine about opening the concession stands around May 1st
.-Amber will be coming in within the next week or two to discuss the pool for the summer.
-Abby, Jayne and I went to an IPARKS Legislative meeting, which was very informative. It was
held at Springfield Park District's Erin's pavilion, which is very new and looks fantastic. Jayne
stated that they are currently scheduling events out two years. Also, they do have a liquor
license for the facility.
-Betty York made a donation for a tree memorial in honor of her husband.
Operations Report – Vern Haseley
-We have been working both inside and outside as needed, trying to get things done before the
busy season begins.
Fitness Director's Report – Jacki Pavlik: Presented by Jayne
-We have newly certified instructors for both R.I.P.P.E.D and Barre Above classes, for which we
have requested of the instructors a 1 year non-compete form be signed.
-Class participation and memberships are still strong, but may slack off when the weather
changes, which is usual this time of year.
-The annual Pigs & Swigs run is in the beginning phase of organization and will be held in June.
Program Report – Abby Neece: Presented by Angie
-The Co-Ed Volleyball League ends on the 20th of March.
-There was a Baseball/Softball Board meeting held on Monday, February 19th to go over rules
and regulations. Registration runs March 5th through April 6th, which is later than previous
years. The season will also start later; June 1st is the official date. Open gym will run through the
end of April, when we will be picking teams.
-The Easter Egg Hunt is scheduled for Saturday, March 31st, starting at 10:00 am. This year, we
have more sponsors donating candy, money and time. Jayne and Lincoln D.A.R.E donated and
have offered to help that day. We did ask that hard candies be excluded from the donations, to
avoid potential choking hazards for the younger kids.
-The Wellness Expo went over well and we had about 100 more attendees this year compared
to last year. The 2019 event has been scheduled for Saturday, February 16th
.-Dog Obedience classes will be held every Sunday afternoon from April 29th through May 20th
.Timber Crest has agreed to sponsor the event and offer a $20 voucher for 20 participants. The
instructor will be Mike, the same instructor as before. The cost will be $60 per handler and dog.
-Ballroom Dance will begin in April, we have 5 couples already signed up, and it is capped at 10.
April Showers is the next painting class, which is scheduled for Saturday, April 21st at 10:00am.
-April and May are kite flying months, and Abby has been working with IAPD to arrange a
program locally. She is corresponding with IAPD about the program's structure and
organization. It would be a free event for families to come out and fly kites on our grounds.
-Abby has begun designing the summer brochures and hopes to have the available to circulate
around the end of April and the beginning of May.
-Amber stopped in to discuss pool hours as well as swim lessons.
Corresponence: The Haseley family sent a thank you note for the arrangement sent upon
the passing of Marcia's mother and Kelly's grandmother.
Unfinished Business:
A. Capital Improvements:
I. Heating/Air Conditioning Units:
1. Mike Meister dropped off the bid summary for a "like for like" replacement plan.
a. This detailed leaving all of the ducts and plumbing the same, but just replaced the
unit with a newer, more efficient model. The difference was not as much as
expected, when compared to the previous "Cadillac unit" upgrade bid.
b. The base bid, only adding the CO₂ upgrade, would be more energy efficient and
would qualify for the Ameren incentive grant, and save more money over time.
2. Dave asked if it would be prudent to request another plan from another engineering
firm, in case they would recommend another and possibly less expensive unit.
a. John pointed out that another engineering firm would charge their own fees and
they may recommend the same type of unit for the same price.
b. Vern stated that Entec waived the fee associated with drawing up the bid for the
"like for like" option.
c. Vern reminded Dave that the board previously discussed the option of bidding out
to a few engineering firms for designs, but chose to contract Entec for the designbuild
method, which entails Entec's engineers to design the work needed. Entec
would then be administrating the bid process an overseeing the subcontractors
hired to complete the work, which would all be approved by the Board.
d. Dave stated that he just wanted to make sure that this was still the best option for
the amount of money that will be spent on the project.
1) Jayne stated that we have had successfully worked with Entec before and
verified that the process has met all legal requirements thus far.
2) Gary agreed that Entec did follow legal procedures when they opened the bid to
the public and asked if the other Board members agreed, which they did.
3. The Board agreed that the initial proposal from Entec for $450,000.00 was too much to
spend, but that the adjusted plan for $378,000.00, which consisted of the new VRF
system with the CO₂ upgrade was more feasible.
Dave Perring made the motion to approve Entec's plans for the base unit VRF system,
with the CO₂ upgrade for $378,000.00. Laura Duffer seconded the motion, which passed
after a unanimous, roll-call vote.
B. Aquatic Center: See Director's Report.
New Business:
A. The annual Audit for the 2017 Fiscal Year has been scheduled for April 3rd and 4th.
B. The annual Workman's Comp Audit was held March 6th, which went well.
C. Jayne stated that she and Gary would be meeting with Doug Ebelherr to discuss the trees
out at Memorial Park. Jayne also mentioned that Dave Weaver would also be volunteering
this time on this project.
D. John informed the Board of damages to Memorial Park due to kids driving recklessly in the
grass and mud for fun. The Lincoln Police Department spoke to the teens about the
damage and the driver was arrested. After conferring with John, the teens will be
spending time on Easter weekend to repair the damages. The driver will medically be
unable to attend, therefore John proposed that he provide labor over the summer in the
parks to make amends, which all parties agreed to.
Executive Session: None
Adjournment: Seeing no further business Gary Nodine moved to adjourn the meeting.
Laura Duffer seconded the motion. The motion carried. Adjournment: 6:48 p.m.
Next Meeting: The next meeting date will be Wednesday, April 11, 2018 at 6:00 p.m.
http://www.lincolnparkdistrict.com/wordpress/wp-content/uploads/2018/05/2017-03-14-Board-Minutes.pdf
Want to get notified whenever we write about
Lincoln Park District Board
?
Next time we write about Lincoln Park District Board, we'll email you a link to the story. You may edit your settings or unsubscribe at any time.
Sign-up for Alerts
Organizations in this Story
More News