Village of Divernon Board met November 14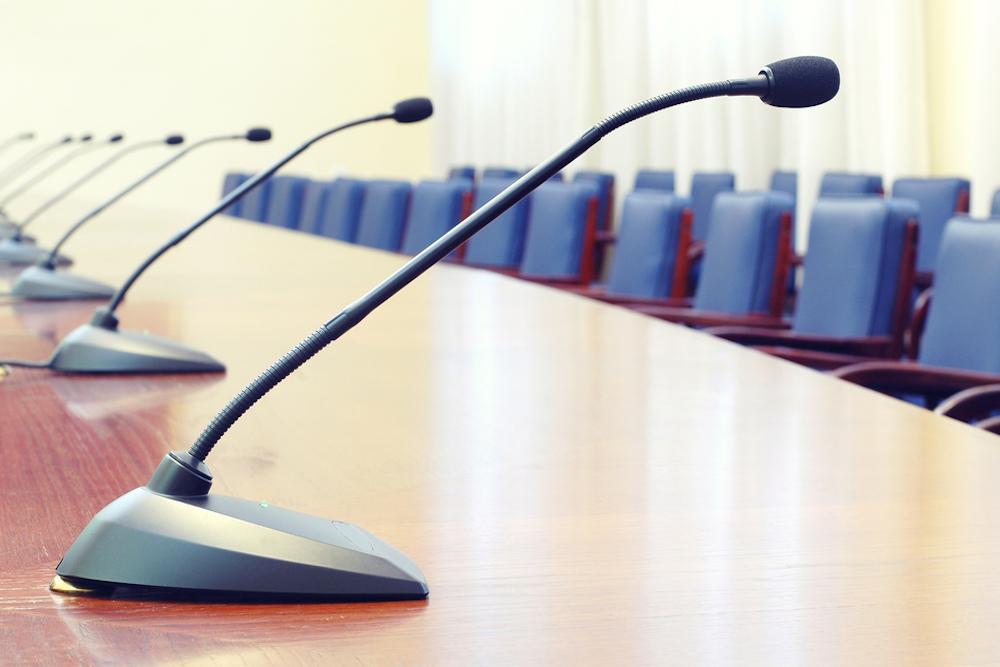 Village of Divernon Board met Nov. 14.
Here is the minutes provided by the board:
The regular meeting of the Village of Divernon Board of Trustees was held on Wednesday, November 14, 2018 at the Divernon Village Hall. Village President Jim Copelin called the meeting to order at 6:30 p.m. After the Pledge of Allegiance was recited by all in attendance, Melissa Layton called roll: Jim Copelin "Here", Wayne Jones "Here", Craig Busch "Here", Melissa Layton "Here", Larry Baer "Here", Derek Hedges "Here", Dianne Brenning "Here". Also in attendance were Superintendent Jeremy Rhodes, Treasurer Christine Nichols, and Police Chief Jason Martin. Rod Molnar was absent.
A motion was made by Baer and seconded by Hedges to approve the minutes of October 24, 2018. The motion passed 5-0. Layton voting present.
A motion was made by Hedges and seconded by Jones to approve the corrected executive session minutes of October 24, 2018. The motion passed 5-0. Layton voting present.
Brenning presented the Village bills with a motion that they be approved. Baer seconded and the motion carried 6-0.
Visitors:
Lindsay Enloe representing United Gas Management was in attendance to explain a new program to provide a savings of natural gas purchases for the Village. UGM currently buys all natural gas for the Village. UGM would like the Village to enter into a program which would save on gas purchases but would require a commitment of 5 to 7 years. The Village could see a savings of up to $20,000.00 per year. Hedges expressed concern of the fee that UGM would take from the savings. The program wouldn't begin until August of 2019. Several other small villages in Illinois have already signed on to the program.
Supervisor Reports:
Public Works:
Superintendent Rhodes reported that he has been busy this week working on gas lines. He discussed the gas purchase proposal from UGM and would highly recommend it. Treasurer Nichols will put together a spreadsheet of potential savings. Mike Bolash will install the Christmas decorations again this year.
Police:
Chief Martin distributed the PIPS report for the last month showing activity in the Village which has decreased from last year at this time. On November 10, 2018 he conducted Alert Lockdown and Evacuation Training at the Jr. High School. He recommended that part time Police Officer, Carson Becker be promoted to full time.
Committee Reports:
Zoning, TIF, Building Permits:
Copelin spoke with Andrew Yonke, the realtor handling the old gas station properties. The properties will be in possession of a new bank beginning on December 2, 2018.
Public Utilities, Water, Sewer and Gas:
A motion was made by Jones to approve an amendment to the natural gas management agreement. Hedges seconded and the motion carried 6-0. A motion was made by Hedges to approve resolution 2018-002 authorizing the purchase of natural gas from PEFA Inc. and to be managed by United Gas Management. Baer seconded and the motion was approved 6-0. Nichols reported that the utility billing software has been updated so that all landlords and tenants could be identified.
Finance, Personnel, GIS:
A motion was made by Brenning to approve ordinance 2018-009, the annual Tax Levy Ordinance. Baer seconded and the motion passed 6-0.
Public Safety, Health and Safety:
The highway agreement that was proposed by the contractor employed by EPA was tabled. The Village Attorney suggests that wording needs to be added to remove any liability to the Village should anything arise in future years.
Public Works, Streets, Alleys and Sidewalks:
Nothing to report.
Village Communication/Building Grounds and Lights, Parks:
Busch gave an update on the new Village Website. Old Business:
None.
New Business:
Copelin reported it was recommended by the Illinois Municipal League that the Village's Personnel Manual be updated with the most recent sexual harassment policy. The Village passed a new ordinance pertaining to this on February 28, 2017. Chief Martin will set up online training for the employees.
A motion was made by Hedges to go into executive session at 7:55 p.m. to discuss personnel. The Board returned to regular session at 8:05 p.m.
No other action was taken.
Motion by Hedges to adjourn at 8:05 p.m.
https://cdn.sitepreview.co/assets/uploads/sites/219/2018/12/Minutes-11-14-2018.pdf
More News